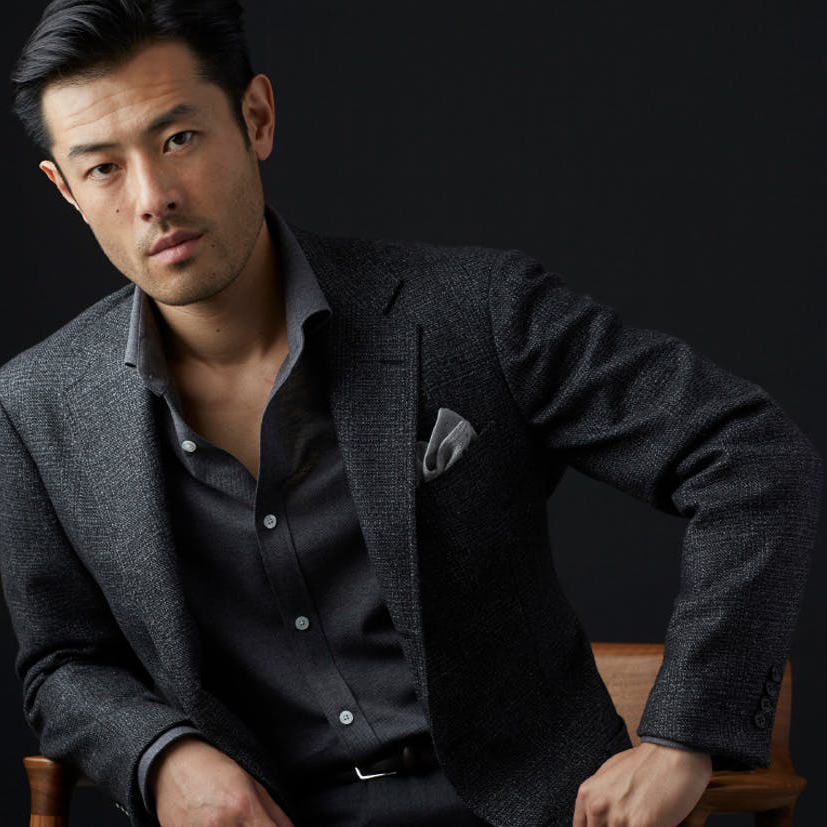 If you've been reading menswear blogs for a while now, you've undoubtedly heard of Ring Jacket. But that may not have been true ten years ago. For much of the company's 60+ year history, they operated as a private label manufacturer for top-end Japanese brands. It wasn't until The Armoury picked them up that they started getting traction in international markets — eventually landing in other stores such as Trunk Clothiers, H. Stockton, and Beige. Nowadays, they're among the most recommend names for mid-tier suits and sport coats, especially for guys who favor a slightly softer shoulder line.
Unfortunately, one of the company's wholesale agencies, Taiwa, is shutting down. They represented Ring Jacket in Europe and the United States. As a result, Taiwa is holding a fire sale on their website, where you can find all of their stock discounted by 50%. Sport coats start at $675, suits at $825, tailored trousers at $195, and dress outerwear at $948. Prices aren't cheap, even at a discount, but they're exceptionally fair given that all the tailoring is done in Japan. And for the quality of work offered here, arguably a steal.
The only challenge is figuring out the fits. Nearly everything you'll find here is labeled "TAJ," which is a line made for Taiwa. There are also some one-offs made for the Japanese market. For those familiar with The Armoury's in-house Ring Jacket models, don't expect to find things such as the much-coveted Model 3 or Model 11 (I've already scoured). Those remain exclusive to the store.
To figure out how things fit, you'll have to cobble together some information online. Naturally, the best place to start is on the product pages, where you can find a sizing guide with measurements. Compare those measurements to your best-fitting jacket or pair of pants. You can also look at Drop93's Ring Jacket guide, and view Mark Cho's Instagram videos, where he compares some of Ring Jacket's Japanese models to the Model 3 (helpful if you've tried the Model 3, but perhaps less so otherwise). Additionally, Mitchell at Menswear Musings has some fit pics involving TAJ jackets, which may give you an idea of the silhouette.
Taiwa confirmed with me that purchases can be returned for a full refund if things don't work out. For readers in the United States, returns will be made domestically, making it easier to ship items back. They also provided this guide below to some of the models.
JACKETS
TAJ-03 Jacket
Based on the RJ 253, but adapted in size to the Western market (slightly larger overall)
Made exclusively as a suit
Cut is not slim, but not full. Very middle-of-the-road in terms of fit.
A little drape in the chest and a subtle shape to the waist
Lapel sits high and widish, although the button stance is middle-of-the-road (this creates more V-shape than you would expect given the relatively slight waist shaping)
Fully canvassed
3-roll-2, notch lapels, dual side vents
Comparable in fit to The Armoury AMJ-03, but the styling is different. One might say the TAJ-03 is a bit more conservative
Note that it isn't uncommon for people to size up one size from what they normally wear in an Armoury model
TAJ-02 Jacket
Exactly like the TAJ-03, but with a half-canvas (thus it is based on the RJ 254, which is itself just a 253 with a half-canvas)
Made exclusively as a sport coat
TAJ-05 Jacket
Exactly like TAJ-02, but with no canvas
Sportier
TAJ-06 Jacket
Double-breasted
Based on the RJ 256
Peak lapels, 6×2 button closure, Side vents, Flap pockets with welted breast pocket
Definitely slim compared with Armoury models
TROUSERS
TAP-01 Trouser
Based on the RJ S-178, but with single pleats (the S-178 has two pleats)
Single pleats, medium rise, and a tapered leg.
Overall, slimmer than Armoury trouser models
TAP-02 Trouser
Same fit as TAP-01, but Flat-front
Based RJ S-177, which is the same as S178, but flat-front
OUTERWEAR
TAC-04 Overcoat
Exactly the same as the RJ RC-74 (no changes were made)
Wide lapels, patch & flap pockets, martingale belted back
Soft shoulders
More of a "modern" fit than Armoury overcoats — slightly slimmer and shorter in length
---