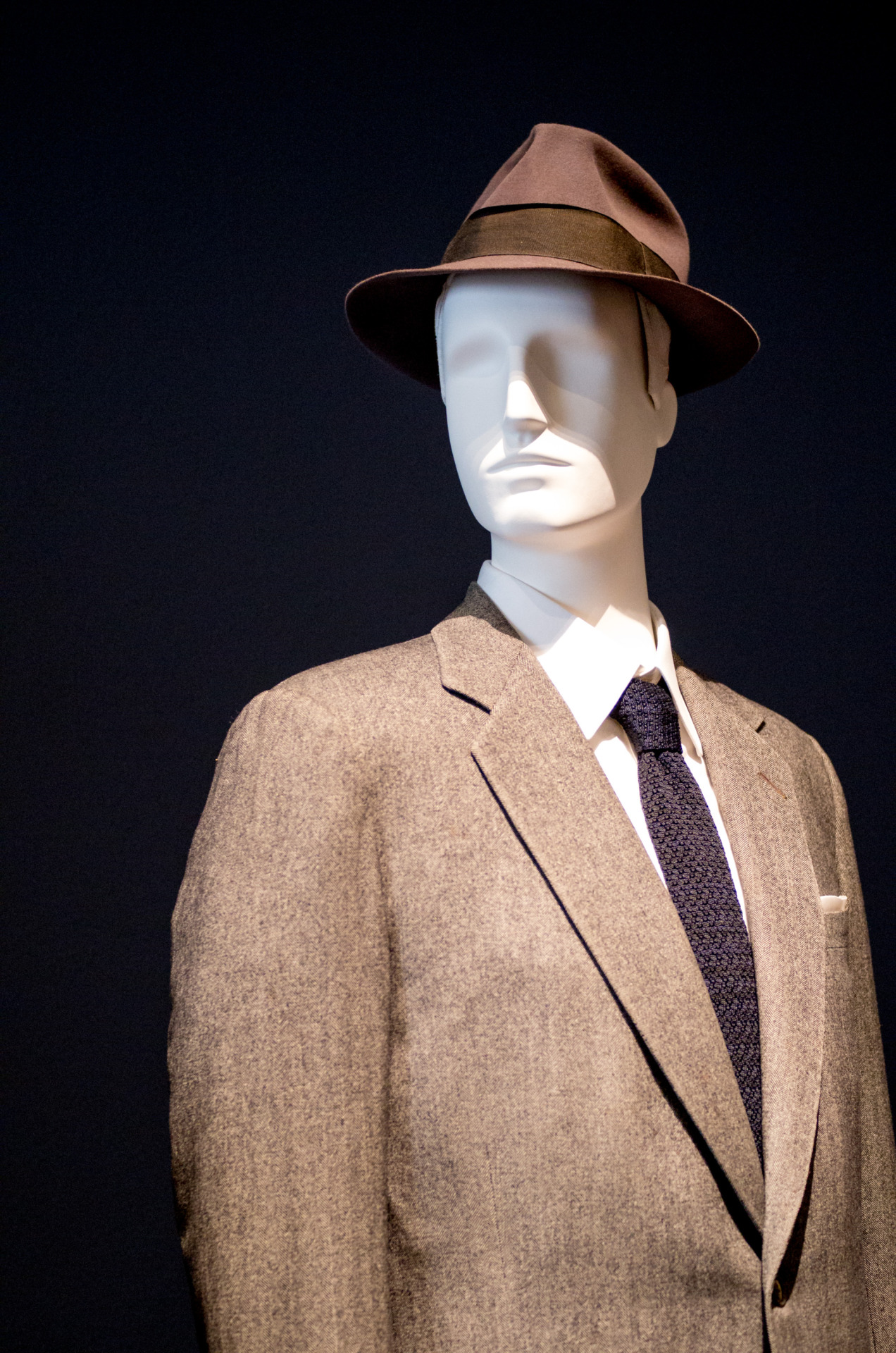 With in-laws babysitting a week or so ago, my wife and I headed to LACMA here in LA to check out Reigning Men. It's one of the most extensive and fascinating exhibitions of menswear I've ever seen. Styles ranged from the 18th century to the present day, with plenty of both everyday style and high fashion.
Above are some shots I grabbed of some of the looks I'd characterize as oriented towards what menswear nerds call "classic style." Tomorrow we'll feature some of the more far-out and striking fashion pieces.
A few of my favorites, above:
A shockingly tasteful ensemble from the early 1950s, which save for its strong-shouldered shape would look at home in a men's store today
Tiny salesman sample swimsuits from the early 20th century. Love them so much.
Genuine Oxford bags, the monstrously huge trousers worn by stylish college students for a brief time in the 1920s and 30s.
Some truly indulgent at-home ensembles in silk and velvet, for men who'd slipped off their Edwardian work togs and were ready to drink.
You can check out Ryan's impressions of the exhibit for our series "Fashion and Style Drawings," which focused on the more outre displays, and check out the very lovely exhibition book. There's even a mini-menswear bookshop as you leave the exhibition – I found a few titles that weren't already in my library and I'm sure you will, too.
---