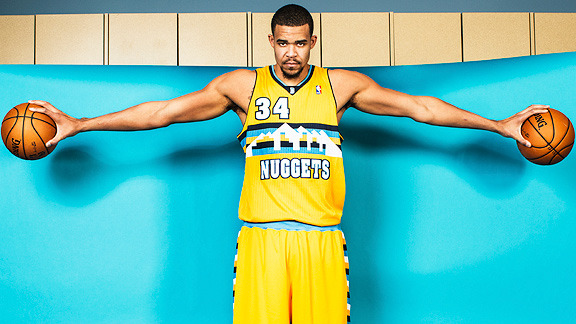 Abe asks: My question to you is how to shop if you have long arms?
 In my case, I am 6'3" and my arm length is almost 40 inches. Given that tall/long clothing usually has 37 inch arms, what can I guy like me do in terms of off the rack clothing? Surely I am not the only one with this problem!
We get questions like this all the time from readers with extraordinary physical proportions. (I'm 6'3", with longish arms, and they're four inches shorter than Abe's.) The truth is that you'll simply have to go custom.
There are many retailers which offer tall sizes – online, I'd say you can check out LL Bean, Lands' End, Banana Republic and J. Crew, for starters. That'll work if you're just a little taller than average. But if you're way taller than average, or have much longer legs, or much longer arms, or a very, very small neck, or some other physical proportion that makes you Very Special… off the rack isn't going to work for you.
The good news, though, is that we live in a golden age of custom clothes. It can sometimes take a few tries to get the fit right without an in-person consultation (and if you can afford it, I'd recommend a local, in-person maker), but if you can't buy off the rack, it's absolutely worth it. Derek wrote a series about custom shirts, and you can start there.
---