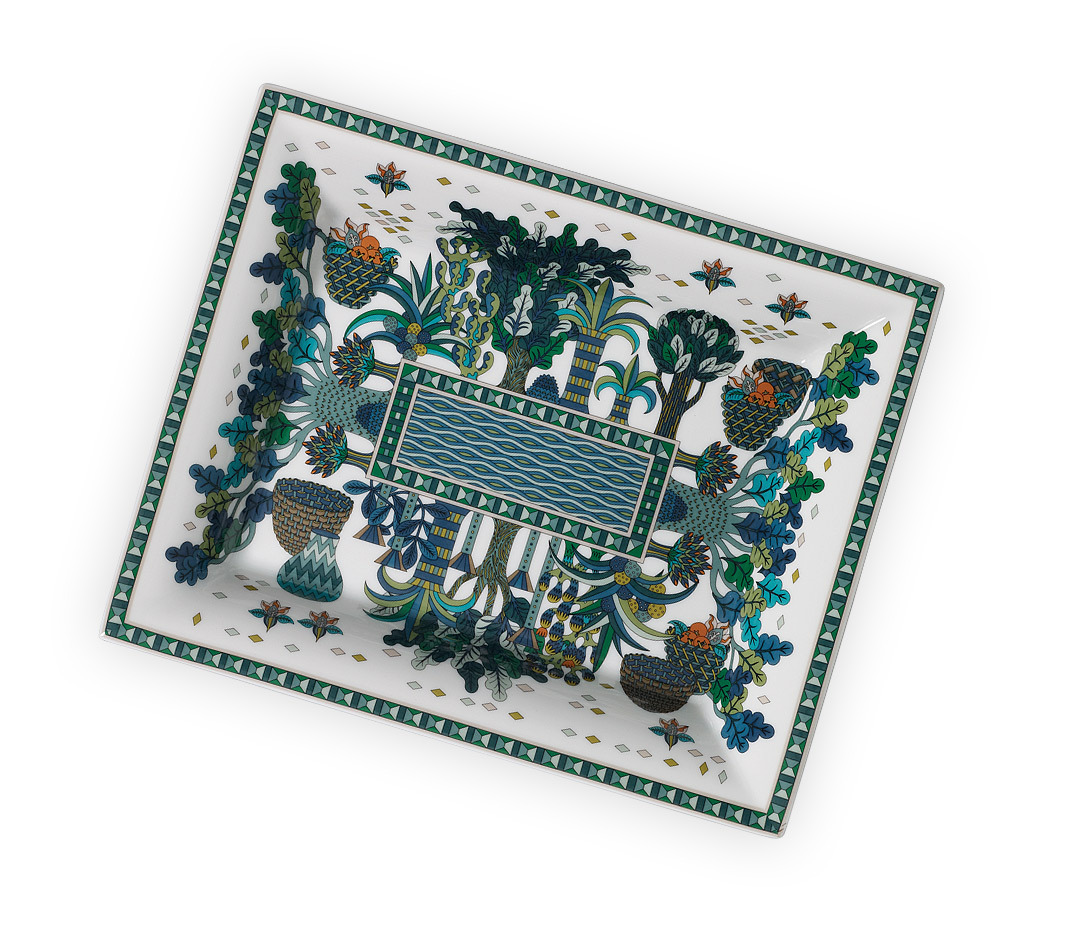 Mike emails to ask: Not sure this has to do much with style, but I'm looking to purchase some kind of organizer. Right now, when I empty my pockets at night, I throw everything on top of my dresser and it looks like a cluttered mess. Everything I've seen so far online looks tacky. Do you have suggestions for something classier?
What you're looking for is a catchall or valet tray. They seem like such needless accessories on first blush, but they're a great way to keep a dresser top or desk tidy. 
The classic catchall is a simple, folded leather tray. You can buy these from heritage brands such as Ettinger, Daines & Hathaway, and Glenroyal, as well as smaller companies such as Frank Clegg Leatherworks or Chester Mox. Heritage brands will offer you a bit more history, while smaller companies give you the opportunity to buy something direct from the person who made the object. 
Look around and you'll find dozens of variations on the classic catchall. Saddleback Leather, Filson, and JW Hulme offer them in slightly more rugged styles, while BillyKirk, Arte & Cuoio, and Graf & Lantz have them in more playful designs. If you get something with brass snaps, you can unfold the tray and bring it with you when you travel. 
You can also opt for a simple oxhorn bowl, such as those made by Abbeyhorn, or a more involved tray that can hold items separately. The latter can be found at Swaine Adeney Brigg and our advertiser The Hanger Project. 
For something more unique, consider these gold-colored vessels at Tom Dixon, vintage items at Man of the World, and stackable trays at Design Within Reach. This Danish design could also look good in the right type of room. 
Most of the items listed above will run you $75 or more. If you'd like to find something more affordable, visit your local thrift store or flea market. You can find a ton of neat, vintage items for less than $25. You can also search eBay for Cuban cigar boxes or Etsy for coin trays. 
Of course, if money is no object, Hermes' painted porcelain trays are absolutely stunning. They cost more than what you'll likely put in them though. 
---