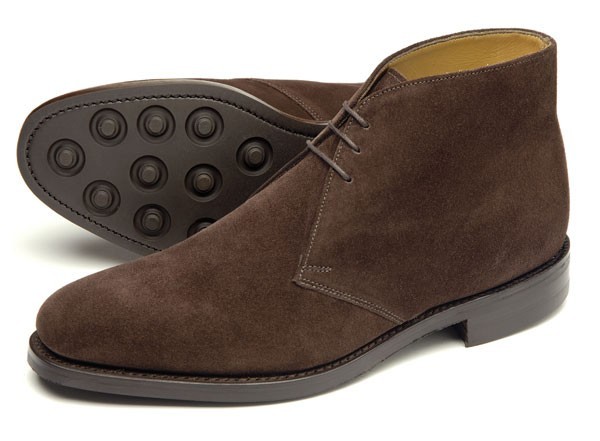 Derek writes to ask: What's the difference between Chukkas and Desert Boots?  They seem to be all the rage right now.
This is a sort of square/rectangle situation. All desert boots are chukkas, not all chukkas are desert boots.
Chukka boots get their name from polo – a chukka is a period in that sport. They're a two- or three-eyehole ankle-high boot like the dark brown ones pictured above. They can be made in anything from canvas to shell cordovan, it's their form that makes them chukkas.
Desert boots are a specific subset of chukka boots. Like chinos, their popularity stems from WWII soldiers (and surplus-sellers) bringing them home from the war, and the emergence of casual style in the 1950s. They're based on the boots worn in desert campaigns by British soldiers. They always have crepe rubber soles. The classic style is the light suede seen above, though crepe-soled chukkas come in all kinds of leathers.
---