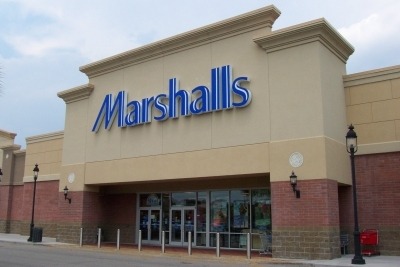 Dieter asks: How do you feel about off-price stores like TJ Maxx, Marshalls, and Ross?  Is it worth the effort?
Once in a while, someone over on StyleForum will post in the Thrift & Discount Store Finds thread (which is a great read, by the way) that they found something amazing at Marshall's.  Then someone else will inevitably post: "all my Marshall's ever has is discounted JNCO raver pants!"  The funny thing is, they're both right.
The hit ratio of these stores is typically very, very low.  Once in a while, they do have something worth buying.  If your local store carries some tailored clothes, sometimes some Polo suits and sport coats can be found, though the Polo shirts and Polo polo shirts are, I think, made specially for these chains.  There was a huge run last year on Robert Talbott cuff links.  Again, though: few and far between.
Generally speaking, I find that they're not as enjoyable to browse as a thrift, since they lack the "anything can happen" possibilities of second-hand.  I also have an unpleasant reaction to the chemicals used to finish the clothes on display and keep them looking fresh. 
I really only buy two things at these stores with any consistency: underwear and workout clothes.  If I'm running low on the former, I hit up my local Ross and buy whatever they've got that's my size, a cotton-lycra blend, and not white.  If I need some of the latter, I buy some of the blessedly branding-free Champion wicking blends that tend to be six or eight dollars there.
There are exceptions to this rule.  If you're in New York, Century 21 is a pretty fantastic discount store, which carries a lot of great brands' older styles at deep discounts.  Some Loehmann's stores have good menswear.  Daffy's, an East Coast chain, is generally awful, but for some reason will sometimes have a huge rack of $300 Incotex trousers for $19 or $29.  Certainly the department store discounters (Saks Off Fifth, Nordstrom's Rack, Neiman Marcus Last Call) sometimes have things worth buying at prices worth paying.  Ross, Marshall's and TJ Maxx are always a longshot, though.
Of course, if you don't mind the smell, and one of these stores is convenient to you, there are worse things to do on your lunch break.  There could be a diamond among the quartz.
---