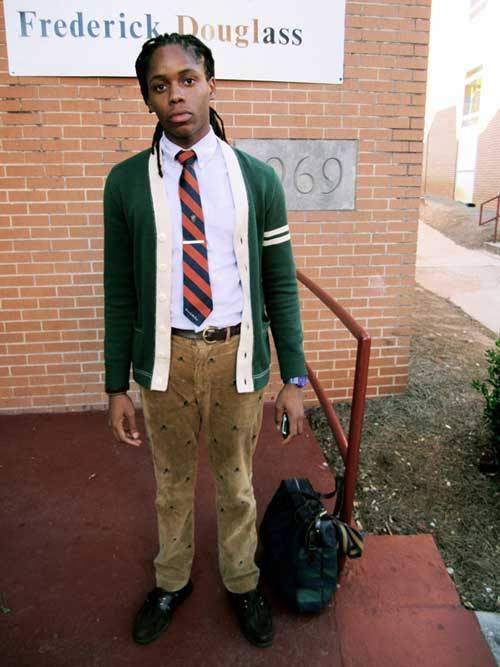 Andy from Minneapolis asks: How should I approach embroidered corduroys?  Are they just for kids?
Embroidered corduroys, like their cousin, embroidered chinos, are a preppy staple.  They're one of many forms of the "go-to-hell" pant.  Essentially, they're a way of demonstrating both a regard for and knowledge of the most traditional of traditional modes of dress, while still being outlandish.
They're certainly not just for boys, though boys might naturally have the attitude to pull them off.  They're best worn in casual situations, and best paired with other attire that's relatively simple – solid sweaters, solid blazers, regimental striped ties.  Remember that the idea is that for the critters to contrast, they must be set against a conservative, traditional base.
---