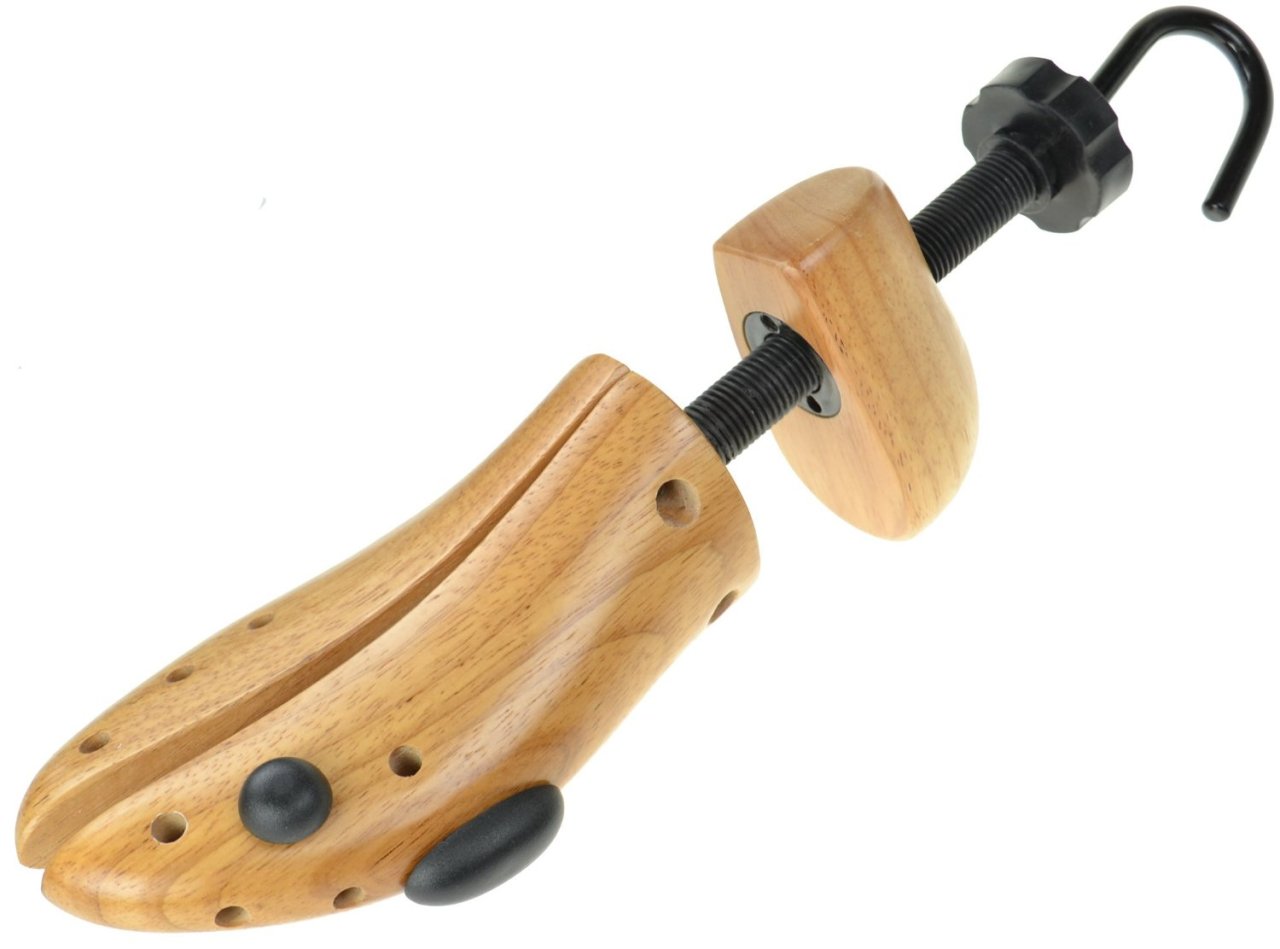 Daniel writes us to ask: Can shoes be stretched? I recently acquired a really nice pair of penny loafers, but they're a bit tight. Can these be fixed?

The short answer is: Yes, depending on the material, shoes can be stretched, but only widthwise, not lengthwise. Which means if they're butting up against your toes, you'll need to size up, but if they're a little tight on the sides or top, a good cobbler can fix them for you. 
The long answer is: You can stretch shoes out in any direction, but it's not advisable to do it lengthwise. That's because you can't lengthen the insole, so when you stretch the uppers, you risk damaging the heel and toe stiffeners. Plus, crucial to the fit of your shoes is where the heel and ball of your foot sit. It's not possible to stretch shoes lengthwise without affecting these positions, and wearing shoes that don't fit can cause health problems. We don't recommend it. 
So then, why can you stretch shoes widthwise? Partly because of how shoes are built. The term width is a misnomer, as it doesn't just measure the width of your shoes at the ball of your foot; it measures the overall circumference. In fact, many manufacturers use the same sole pattern for at least two widths, which means if you take a smaller width, your shoes get shallower, not narrower. Stretching them out widthwise, then, just gives you a bit more volume – allowing your feet to feel more comfortable without affecting the important aspects of fit.
You can have your shoes stretched by a cobbler, but before taking them there, wear your shoes for a week or two. Leather easily stretches anyway, and you may find that your shoes will naturally ease with time. If they don't, a good cobbler will have more tools than what you can buy on Amazon (which is where you can get simple shoe stretchers). Just note that materials such as suede and calf will be easy to work with, while shell cordovan will not. 
---