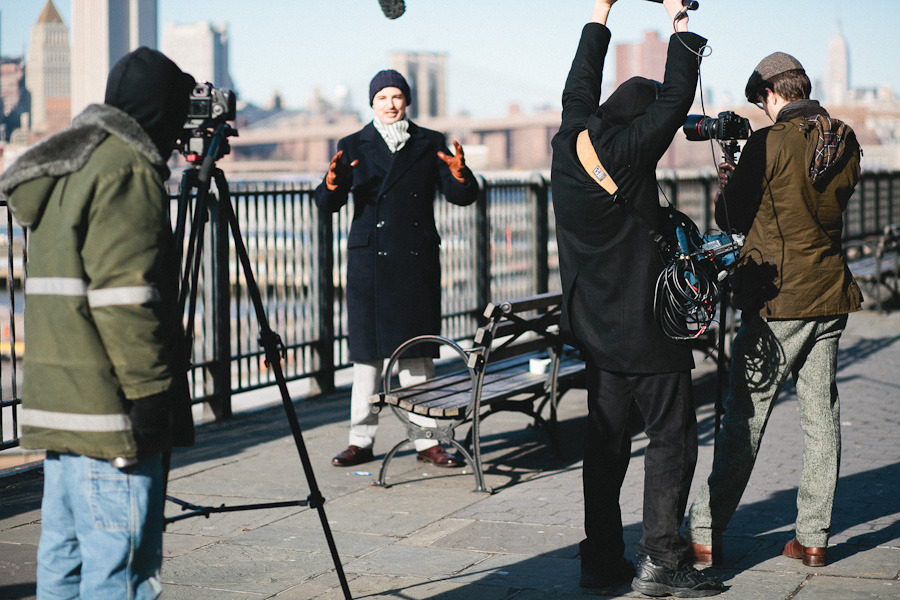 For the second season of Put This On, we take to the road and visit New York City, London, and Milan – arguably some of the most stylish cities in the world – to investigate what makes each place special. Below, a recap of our episodes. You can also check out our first season here.
The Melting Pot: A look at what makes NYC diverse. Jesse talks to 'Lo Heads — a collective of Polo Ralph Lauren enthusiasts whose style originated on the streets of NYC. Then he stops by Worth & Worth, one of the city's best hat shops, and later talks to Jason Marshall, a jazz musician with a love for tailoring. Finally, some tips on how to pack for a trip.
Eclecticism: More on NYC's eclecticism. Jesse visits Jay Kos, a boutique that mixes the traditional and non-traditional, and goes thrifting with the guys behind Street Etiquette. Next, a chat with writer and editor Lewis Lapham about his view on clothes (one of my favorite segments, personally), and then a dissection of a suit with bespoke tailor Leonard Logsdail.  
(New) Traditions: Jesse visits some of the best London has to offer when it comes to traditional style. Savile Row's Richard Anderson and Norton & Sons, the basement of legendary cloth supplier W. Bill, and one of menswear's most beloved neckwear producers, Drake's. Ian Bruce of The Correspondents also talks about his personal style.
Eccentric Style: The eccentric side of London. Guy Hills' inventive tweeds, David Saxby's vintage and vintage-repro offerings, and Cordings' unique outdoor clothes. Jesse also shows us the different ways you can tie a scarf.  
Elegance: For those who love Italian style, this is the first of two episodes on Milan. This episode has an interview with Luciano Barbera (arguably one of the best dressed men today), a visit to G. Lorenzi (arguably one of the best menswear stores in the world, although they've since closed up shop and become Cedes Milano), and a chat with Salvatore Battello, the elegant owner of W-D Man. Plus, Jesse goes over what color of shoes you can wear with what color suits (or trousers in general, really).
Consolidation: Big brands such as Gucci and Prada are increasingly taking over Milan's fashion business, squeezing out some of the smaller operations. Jesse visits some of these smaller artisans and shops, including bespoke shoemaker Antonio Pio Mele and the beautiful boutique 10 Corso Como. 
Extras: Lastly, some extras, including my favorite of all PTO segments, a short feature on menswear writer Bruce Boyer. David Hill also asks some hard questions at New York's Fashion Week, and our director Ben Harrison visits the FIT Museum's exhibit on 1930s fashion.
Again, many thanks to our funders for their support! 
(Photo by Zac Wolf)
---