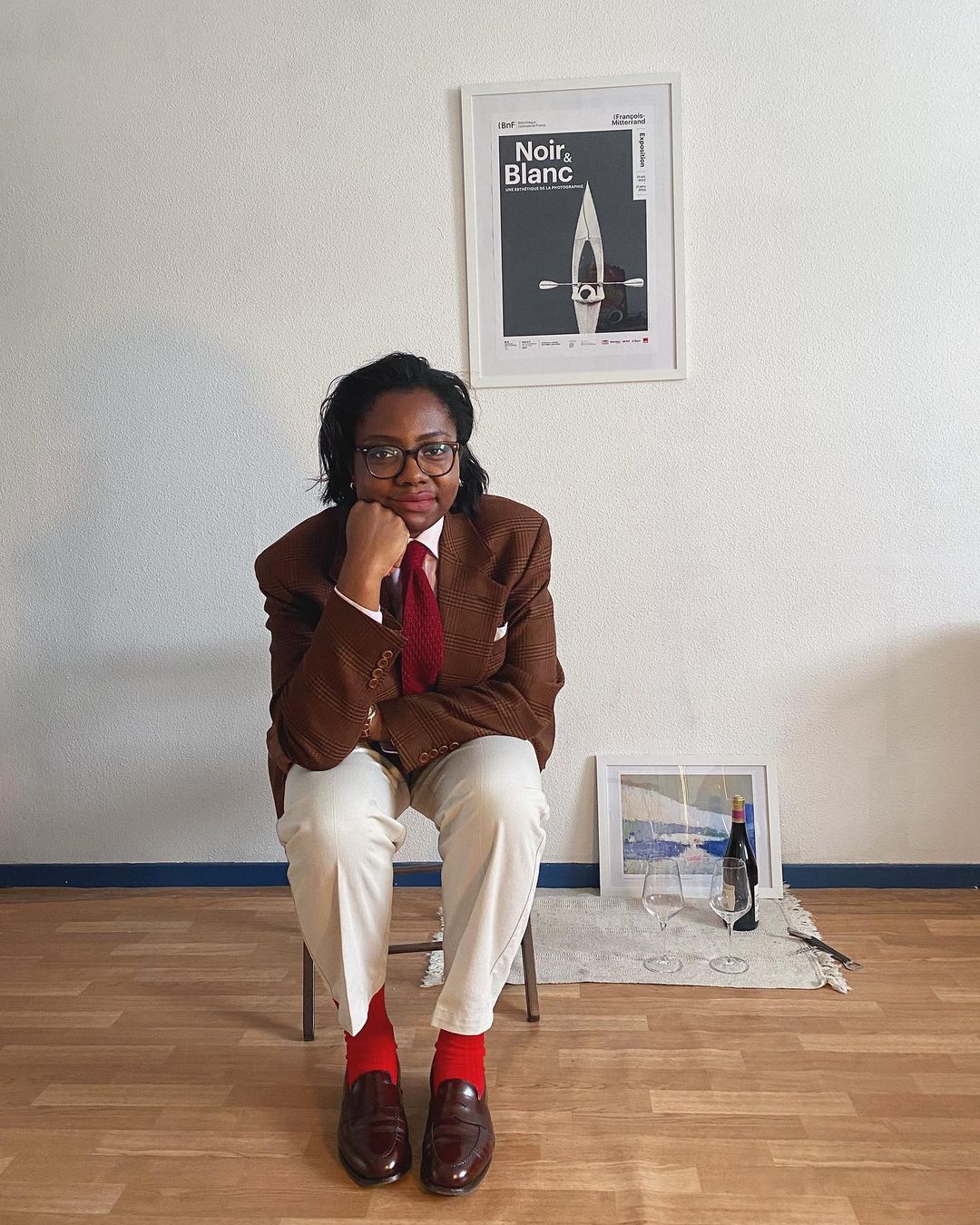 Once a week we like to highlight what some of our readers are wearing.
Fun with tailoring
For many, the appeal of traditional tailoring can be to keep things simple. There's a limited palette of colors, fabrics, and forms that are commonly acceptable in most Western formal wear. However, it can be a lot of fun to try and get creative while still working inside those limits. This week's readers have done just that.
Cléa (@classic_nonchalance) cuts a strong figure in a brown POW jacket, pink shirt, wine-red knit tie, off-white trousers, and brown loafers with bold red socks. Zach (@newtonstreetvintage) dresses down his brown POW jacket with a pink OCBD, red/blue striped knit tie, wide forest green corduroys, and black Tyrolean shoes. @the_navy_baguette mixes up the basic gray suit by choosing a wider but still balanced cut, along with a classic white shirt, charcoal tie, and black derbies. Finally, Mateusz (@mateusztryjanowski) has a beautiful flecked black donegal suit dressed down with a white Western shirt and sneakers.
If you'd like to be featured, make sure to follow us on Instagram and tag your posts #PTOMan. We prefer full-body shots over shoes or details.
---