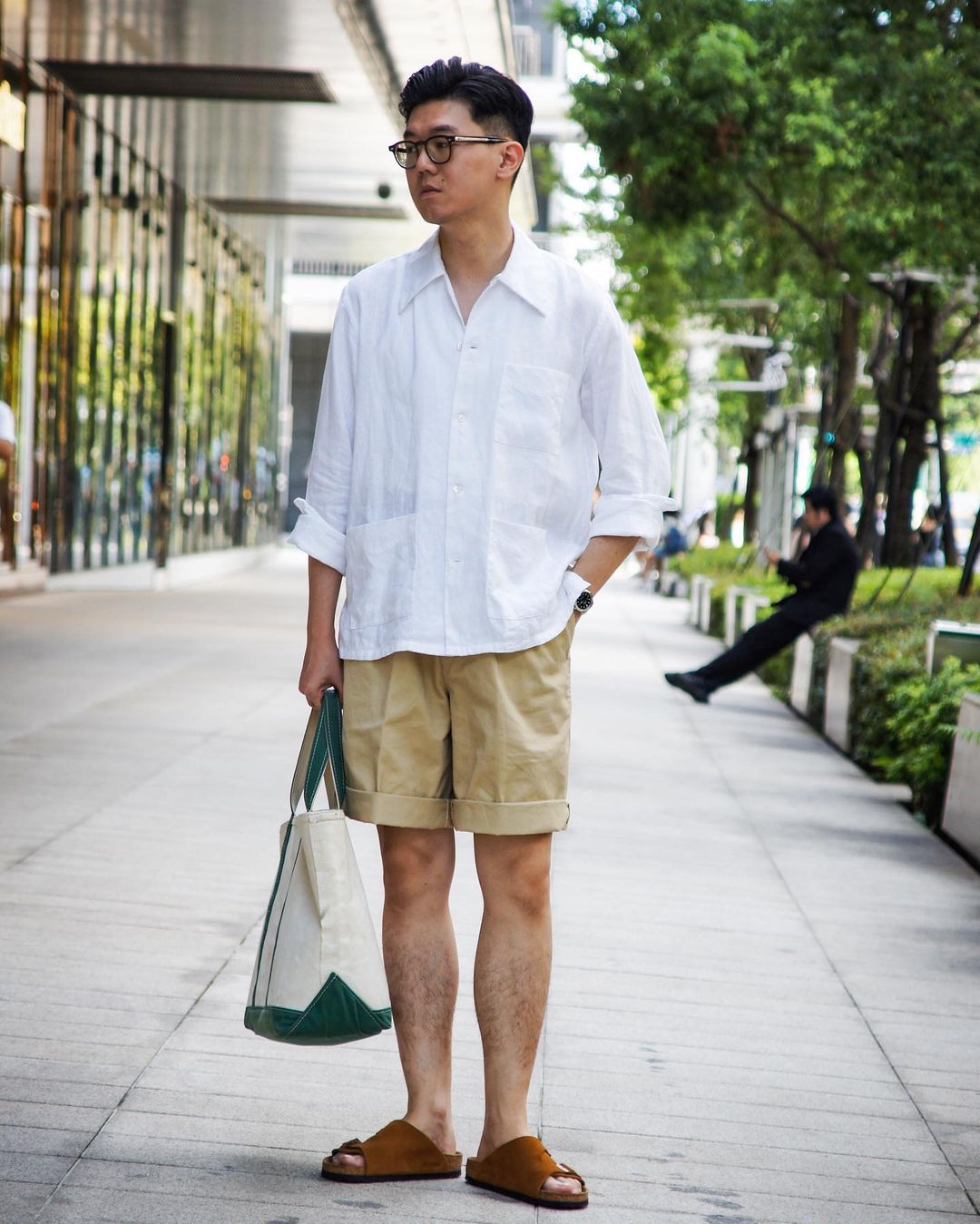 Once a week we like to highlight what some of our readers are wearing.
There's many ways to vary a basic outfit and make it feel fresh. While it can be easy to stick the old and familiar, using some creativity to try new things opens up a world of possibilities. It could be the cut, fit, or drape of a particular garment; it could be exploring varied texture; it could be trying something wildly outside your comfort zone; or as simple as layering well. Whatever you do, take joy in it.
Jason (@jasonyang1227) keeps crisp and cool in a wide, loose white shirt, wide tan shorts, and sandals. Janne (@jmrenvall) reinterprets evening wear with a black tunic jacket, silk trousers, and scarf. Alex (@__alejandro__perez__) varies a basic workwear fit with the details of a cream denim jacket, blue denim shirt, olive fatigues, and engineer boots with jewelry and watch to complement. Finally, @mr_jbee utilizes the textures of his gauze white jacket and tee, olive cargoes, and loafers to keep things interesting.
If you'd like to be featured, make sure to follow us on Instagram and tag your posts #PTOMan. We prefer full-body shots over shoes or details.
---