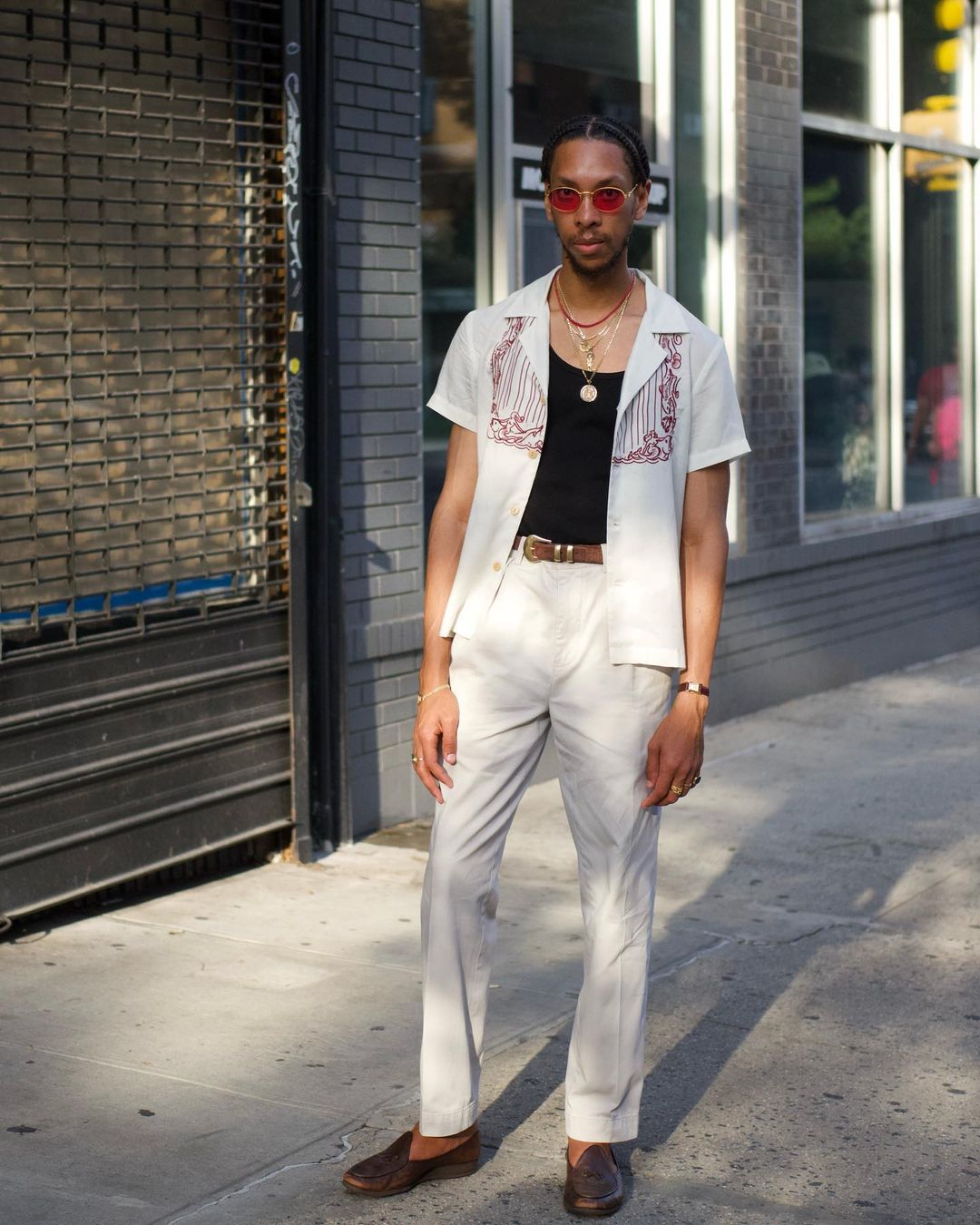 Once a week, we like to highlight what some of our readers are wearing.
A common complaint about summer is that the heat can make it hard to dress in an interesting way. Although opportunities to layer and play with heavy fabrics and textures may be reduced, that's no excuse to be boring. Color, fit, and details all matter. Look at it as a challenge, rather than a punishment.
Elias (@staycrispymyfriends) keeps cool in an open embroidered shirt, black tank, white trousers, and loafers with plenty of jewelry. @bienluienapris inspects a garden in a loud, open-collar shirt, fatigues, and loafers. Zach (@newtonstreetvintage) is taking it easy in a fun shirt, patched-up raw hem fatigue shorts, and hikers. Finally, Henrik (@hwilberg) is draped in a linen jacket, gurkha shorts, and huaraches.
If you'd like to be featured, make sure to follow us on Instagram and tag your posts #PTOMan. We prefer full-body shots over shoes or details.
---