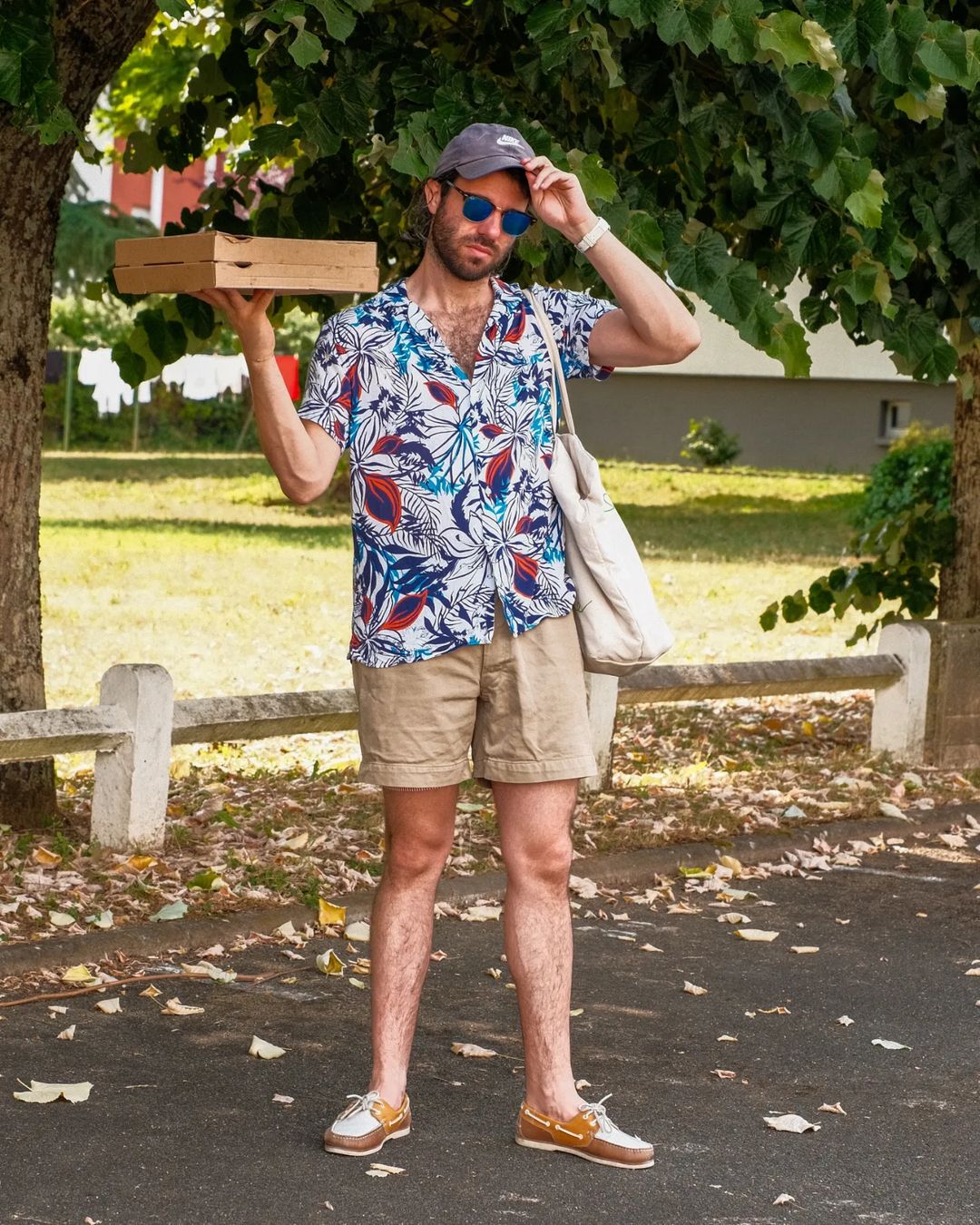 Once a week, we like to highlight what some of our readers are wearing.
Whimsy is a principle too little encouraged when it comes to dressing well. Having fun with what you're doing can, in many cases, be more important to bringing an outfit to life that any quarter-inch hem of a trouser or perfect geometry of pattern mixing. Get out there and mix it up!
Monsieur Tandre (@g_tandre) is making a fresh delivery in a ball cap, loud floral shirt, chino shorts, and boat shoes. Aarón (@labuenahechura) is feeling in a 70s mood with a loose bloused shirt, suede vest, high-waist trousers and loafers. Bo (@byang09) is out doing the dirty work in a denim suit and black loafers. Finally, Brian (@mrpekmen69) is layered up in a blanket coat, silk scarf, wool shirt, henley, large Western belt, heavily faded denim, and Western boots.
If you'd like to be featured, make sure to follow us on Instagram and tag your posts #PTOMan. We prefer full-body shots over shoes or details.
---