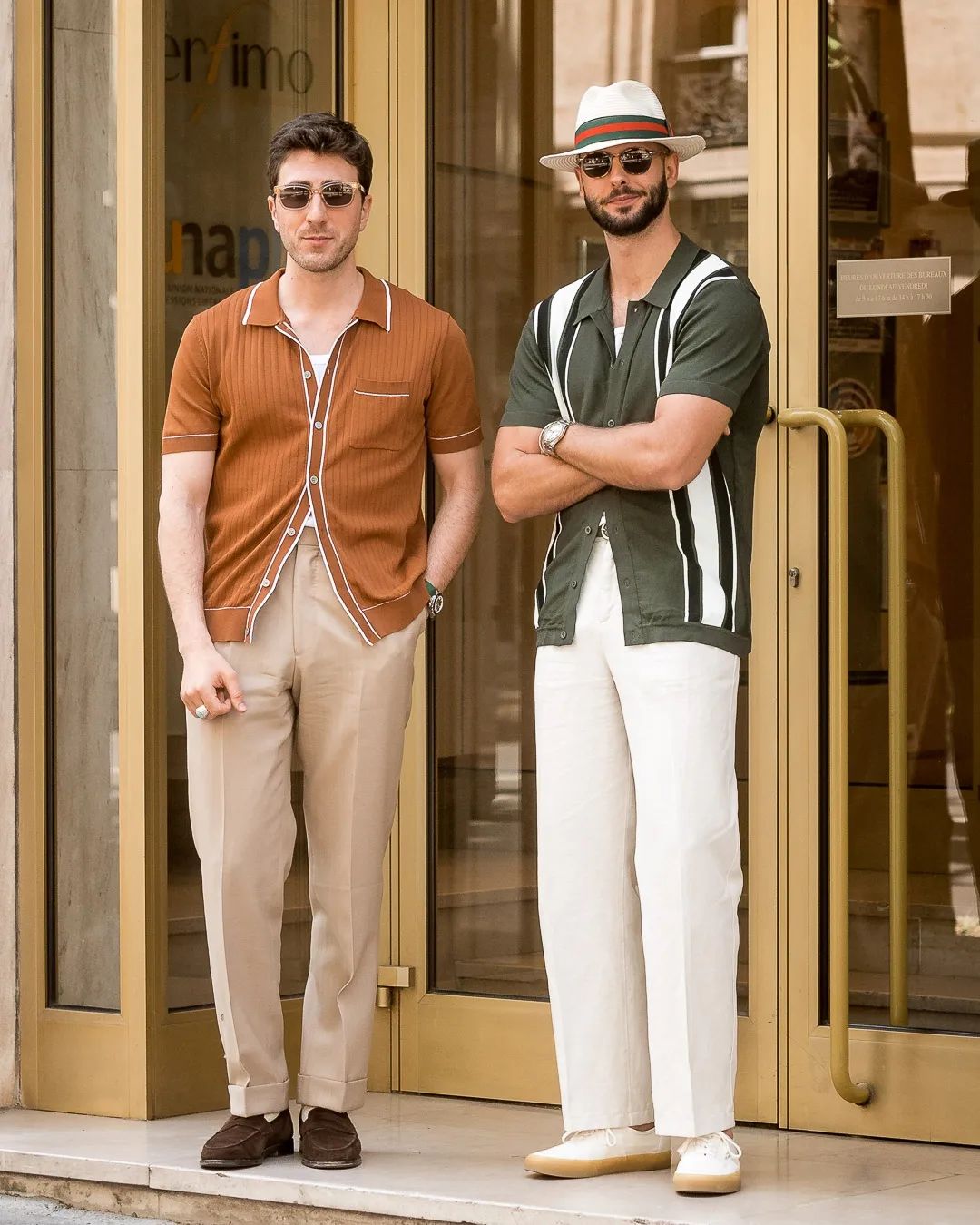 Once a week, we like to highlight what some of our readers are wearing.
GQ recently made the case for coordinating with your friends when going out.  Of course, this should be no issue to our readers –  you read a website about men's style, surely you have IRL friends? Regardless, there's something to be said for matching the vibe of your compatriots, whatever the occasion.
Quentin (@quentin.menstyle) and Michaël (@maninwave) are getting ready to watch a tennis match together in loose knit shirts, light trousers, and loafers or sneakers. @teamcozyboys are out on the town; Elias (@staycrispymyfriends) in a deep blue polo and wide black trousers with loafers, while Sora (@suzukisora) is in a black loose shirt with white trousers and slippers. Aaron (@aaronhu722) and Hsin (@hsinhan_seatheworld) are ready for business in, respectively, a black double-breasted suit over and open green shirt and velvet slippers, and plaid jacket, blue shirt, blue tie, tan pants, and velvet slippers. Finally, Aarón (@labuenahechura) is joking around with @lostorrestailors; Aarón in a brown double-breasted suit over a black shirt, and Los Torres in a green safari jacket and slim jeans.
If you'd like to be featured, make sure to follow us on Instagram and tag your posts #PTOMan. We prefer full-body shots over shoes or details.
---