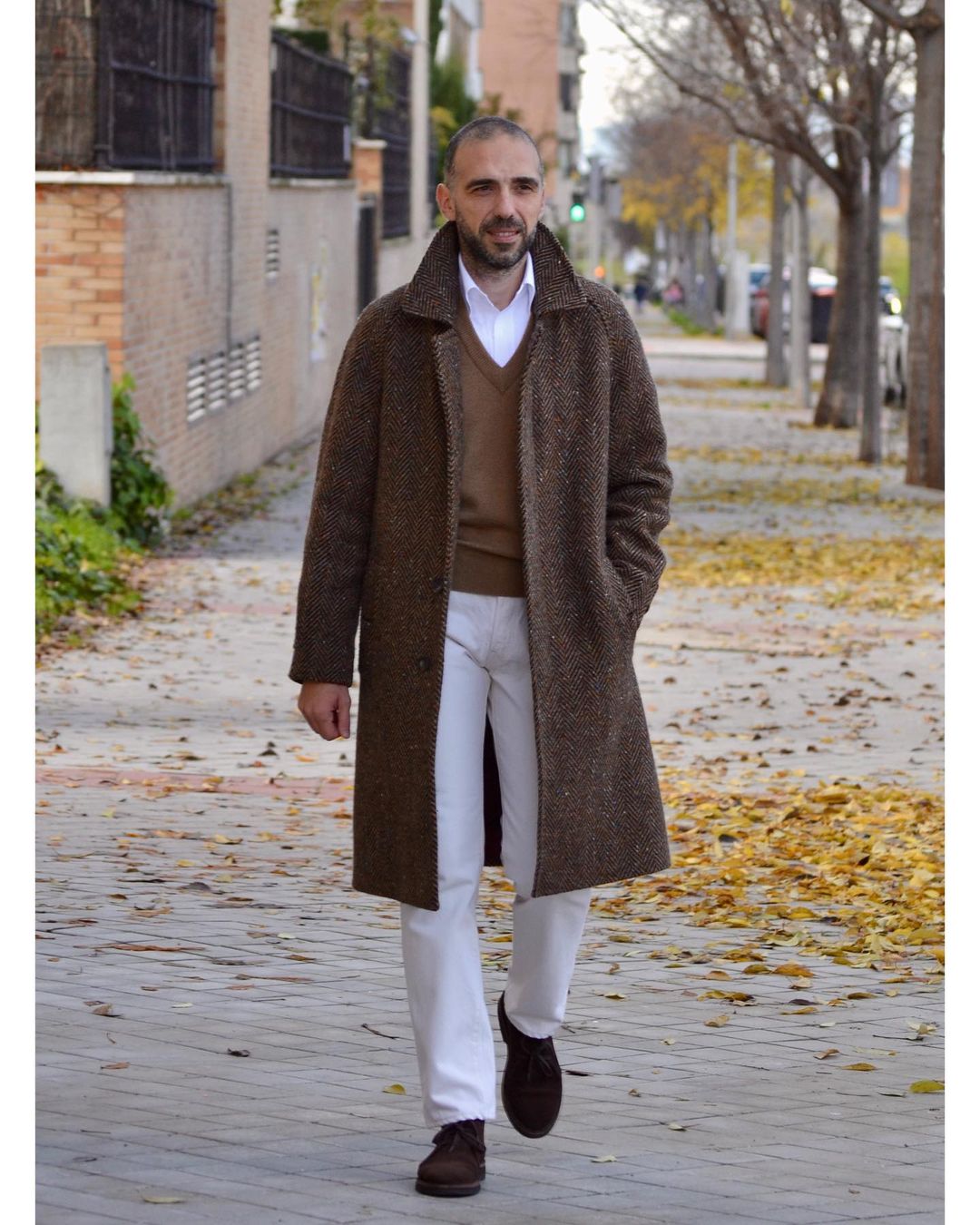 Once a week, we like to highlight what some of our readers are wearing.
I'm laying out my winter clothes and wishing I was gone,

Going home, where the New York City winters aren't bleedin' me. – Paul Simon
Wherever you are, if it's in the Northern Hemisphere, we're getting close to the shortest day of the year. While the season can be full of fun and merriment, family, and friends, it's also cold. It's reassuring and comforting to have a trusty, heavy coat; wool pants; and good boots at hand. Some of our readers have shown us their favorite pieces this week.
M.C.K. (@mhmtt83) is looking relaxed in Madrid in a brown wool coat, white button-down, brown sweater, white trousers, and suede shoes. @bienluienapris is bundled up in Geneva in a down coat, scarf, khakis, and sneakers. @spade__space in Seoul is sharp in a gray suit, white shirt, purple sweater, and suede shoes. Finally, Mohamed (@darealmo92) in Ireland is looking comfy in a navy coat, cable-knit turtleneck, trousers, and boots.
If you'd like to be featured, make sure to follow us on Instagram and tag your posts #PTOMan. We prefer full-body shots over shoes or details.
---