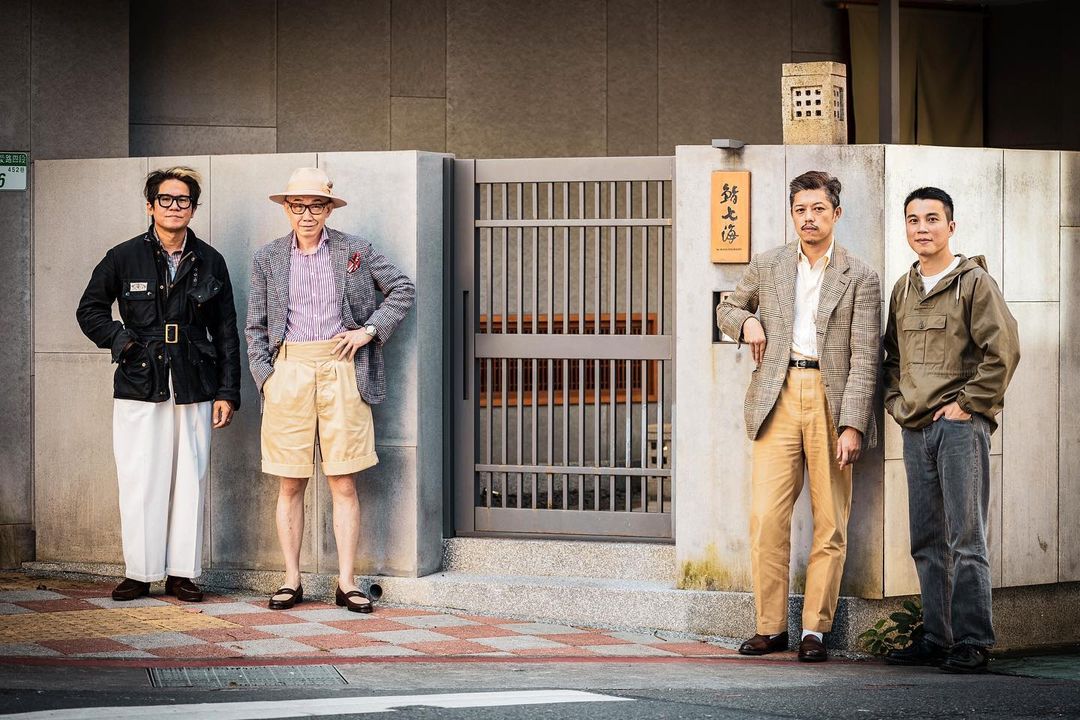 Once a week, we like to highlight what some of our readers are wearing.
Fashion, like any other interest, is often best enjoyed with others. One can find like-minded individuals locally to have a coffee with, compare purchases and experiences, and share tips on sales or vintage finds. Online forums are an incredible resource for discovering experiences with niche products, but also finding those that are passionate for quality clothes. Whatever form it takes, in person or online, it's nice to uncover people that appreciate the finer things the way you do.
Louis (@funk_gb) is sharing the streets of Taipei with @play5230, @aaronhu722, and @unclejudes. @Borasification is out in Paris with @scr3xx. Johan (@sartorial_finn) bumped into @franz_1955 on the streets of Florence. Finally, Nick (@ta.ska.shi) is lounging in a Brooklyn park with @stephoncarson.
If you'd like to be featured, make sure to follow us on Instagram and tag your posts #PTOMan. We prefer full-body shots over shoes or details.
---