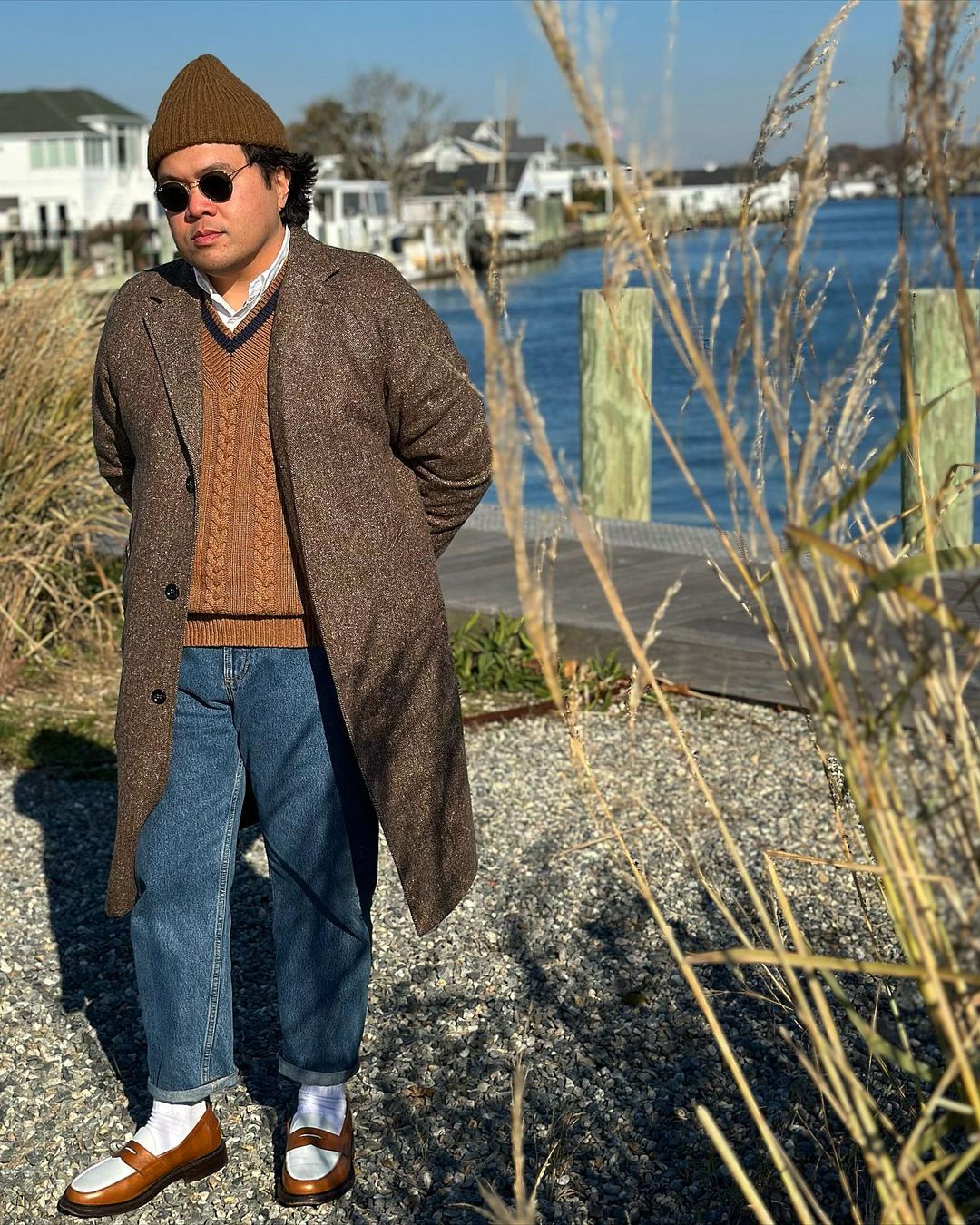 Once a week, we like to highlight what some of our readers are wearing.
The holiday season means cooler, even cold temperatures in much of the country. Knitwear, big coats, boots, wool, and corduroy all emerge from hibernation. Some of our readers have been using the opportunity to wear interesting fits for the cold weather.
@mr_jbeee is braced against the wind in a knit hat, heavy wool coat, sweater, jeans, and loafers. Anthony (@zoonberlin) is ready for a Nordic day in ushanka, tweed coat, jeans, and chelsea boots. R. A. W. (@iamr.a.w) is out on the patio in a cap, waxed jacket, scarf, rugby, jeans, and boots. Finally, Shane (@shanejoseph_) is out in the park with a big double-breasted coat, v-neck sweater, OCBD, chinos, and loafers.
Happy Thanksgiving to our American readers!
If you'd like to be featured, make sure to follow us on Instagram and tag your posts #PTOMan. We prefer full-body shots over shoes or details.
---