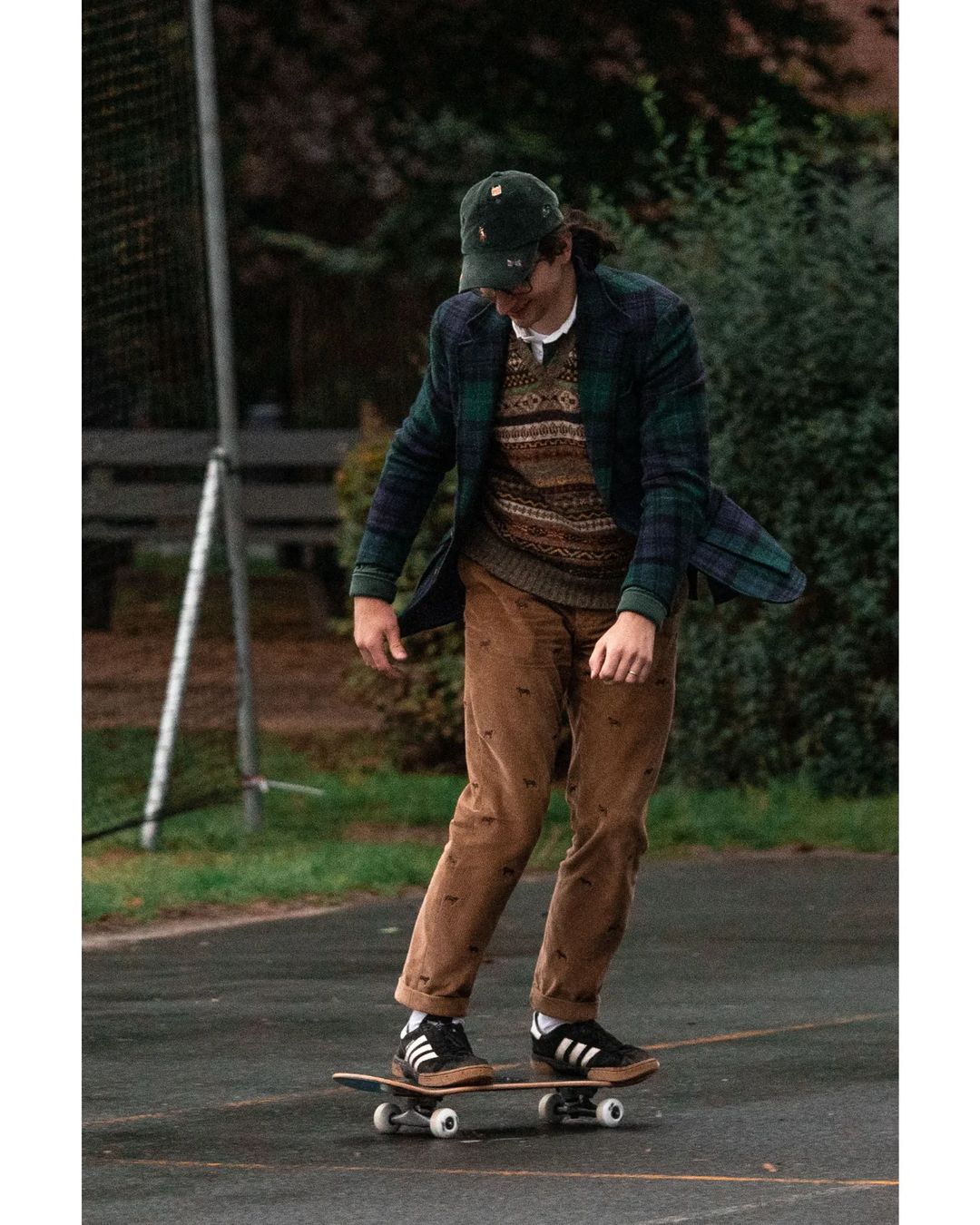 Once a week, we like to highlight what some of our readers are wearing.
One's style should be something that can be worn in a variety of environments and occasions. It's the material we wear whilst out and about in everyday life, to special events, and to unexpected circumstances. Being able to to move, work, and play, while still feeling appropriately dressed, can be a wonderful feeling. Our readers have been out doing things this week.
Cedric (@mensweardogg0) is riding the pavement in a blackwatch blazer, fair isle sweater, and critter pants. Michael (@stuckat5ft) is partying hard in a tan chino jacket, striped button-down, navy tie, and gray trousers.  Aarón (@labuenahechura) is stomping ollies in a tuxedo with turnback cuffs and velvet slippers. Mateusz (@mat_liebert) is houseware shopping in an off-white safari jacket, blue shirt, jeans, and moccasins. Finally, Julien (@juu_b0n4y_2.0otd) is parking it in a cord jacket, fair isle sweater, jeans, and chukkas.
If you'd like to be featured, make sure to follow us on Instagram and tag your posts #PTOMan. We prefer full-body shots over shoes or details.
---