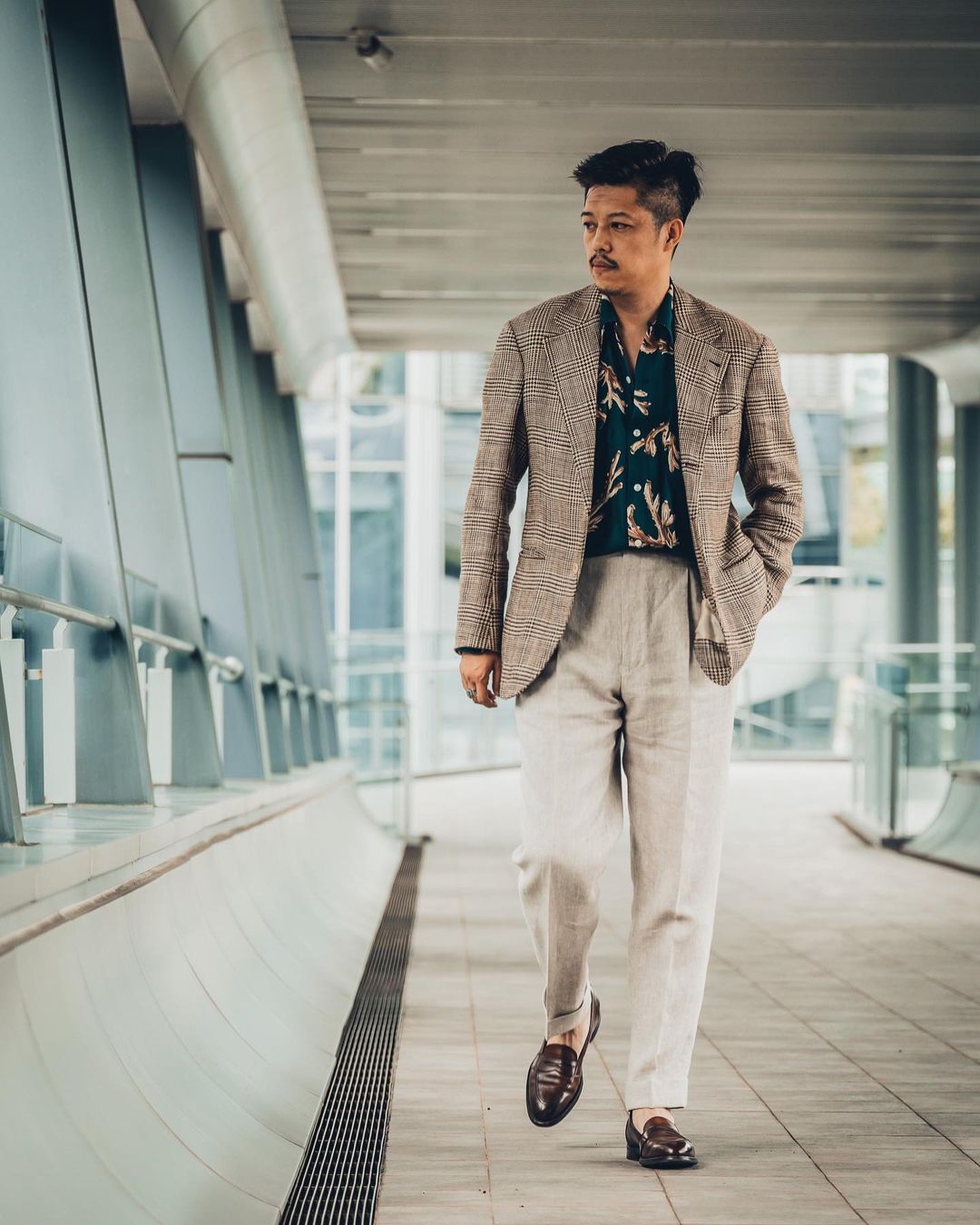 Once a week, we like to highlight what some of our readers are wearing.
"Personal style is about a sense of yourself, a sense of what you believe in, and wearing what you like." –  Ralph Lauren
Our clothes are the the items we drape ourselves with to silently communicate with the world. We can convey meaning, character, mood, and feeling with them. Functionally, we dress for the weather, the occasion, the setting, and the season. All of these factors combine with lived experience to create something we roughly call personal style.
Aaron (@aaronhu722) is changing things up in a loose glen check jacket with a rayon shirt in Taipei. Daniel (@dresscode.danhakami) is keeping it casual on the weekend in a botanical shirt, tee, shorts, and sneakers in NYC. Armando (@armandomadrid) is looking fresh in the classic combination of a navy jacket and grey trousers in Mexico City. @hwilberg is dressing in a spin on those classics with a navy jacket, raw hem jeans, and huaraches in Cincinnati. Finally, Dylan (@dylansdadvibes)has a heart of gold in a straw hat, band tee, and cutoff shorts.
If you'd like to be featured, make sure to follow us on Instagram and tag your posts #PTOMan. We prefer full-body shots over shoes or details.
---