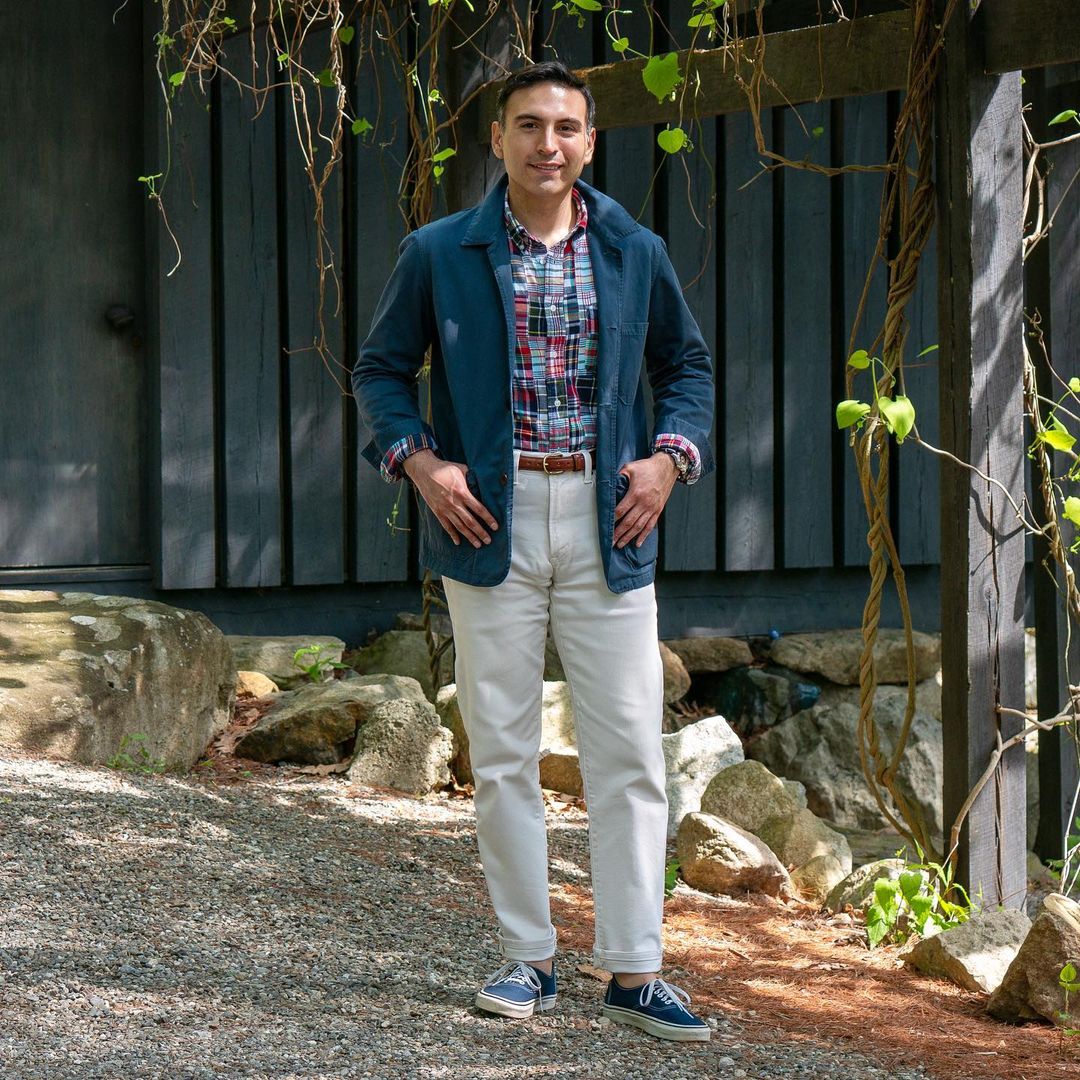 Once a week, we like to highlight what some of our readers are wearing.
A challenge faced when dressing sometimes is the transition between seasons. Winter is turning to spring and even summer in much of the northern hemisphere, and with it we turn over our wardrobes as well. Heavy knits, corduroy, and wool are exchanged for lighter cotton, linen, and tropical wool; snug, thick, insulating layers traded for something lighter and more breezy.
Yet the transition can be hard; popping out with no jacket but getting caught in a sudden rainstorm; planning a night on the town and finding your teeth chattering in light layers when the temperature drops and the wind picks up. That's why finding ways to keep your wardrobe flexible and adaptable can be so handy, and some our readers have exemplified it this week.
@blazers_and_buttondowns is out exploring in a cotton jacket, madras, and plimsols. @lastrolab is enjoying some refreshments in an army jacket and sockless loafers. Carlito (@carlito77sg) is taking a break in a cap, striped tee, white denim, and orange chucks. Dario (@darioalgo) is sunning himself in a blue workshirt, gray chinos, and some retro runners. Finally, @borasification has a meeting at the bank in a casual blazer, faded denim, and sockless black loafers.
If you'd like to be featured, make sure to follow us on Instagram and tag your posts #PTOMan. We prefer full-body shots over shoes or details.
---