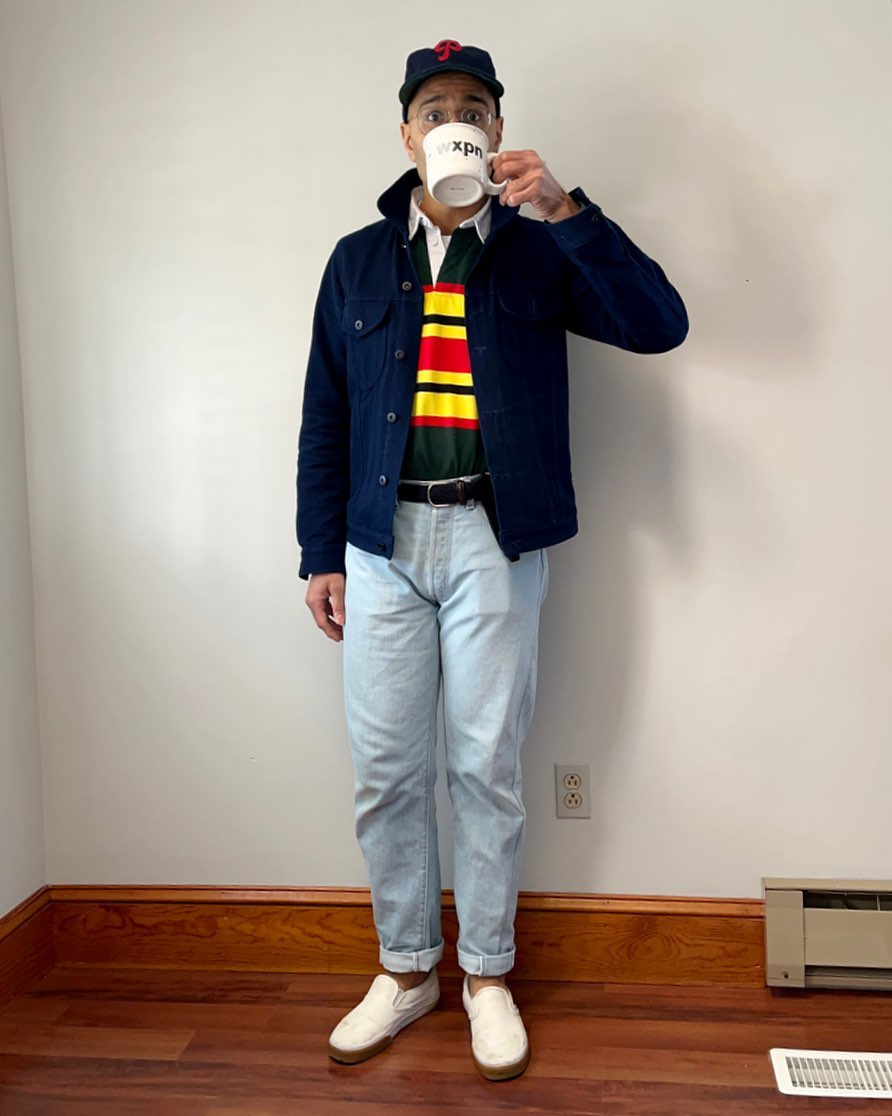 Once a week, we like to highlight what some of our readers are wearing.
The traditional suit is a classic for a reason. It makes the wearer look great through its structure and effect on one's silhouette. It's easy to wear well and simple to pair, if purchased and tailored judiciously. But it can be restrictive and hidebound to historical norms. In many ways, dressing more casually can actually be a greater challenge, with the breadth of options available. One can experiment with color, fit, silhouette, material, and texture directly, and have cheeky comments on traditional mores by playing with the usual roles of many garments. Some of our readers do an excellent job playing with just such elements. 
Jim (@jims.whims) is enjoying a fresh cup of joe in a rugby shirt, lightwash denim, and slip-on sneakers.  @phdressed is sunning himself in madras with chinos and penny loafers. Daniel (@fashionbear77) is on the patio in a chore coat and white cords. Michaël (@maninwave) is playing around in a jean jacket, trousers, and loafers. Finally, Nicolas (@cravate.club75) is bridging the gap in a seersucker blazer and fatigues.
If you'd like to be featured, make sure to follow us on Instagram and tag your posts #PTOMan. We prefer full-body shots over shoes or details.
---