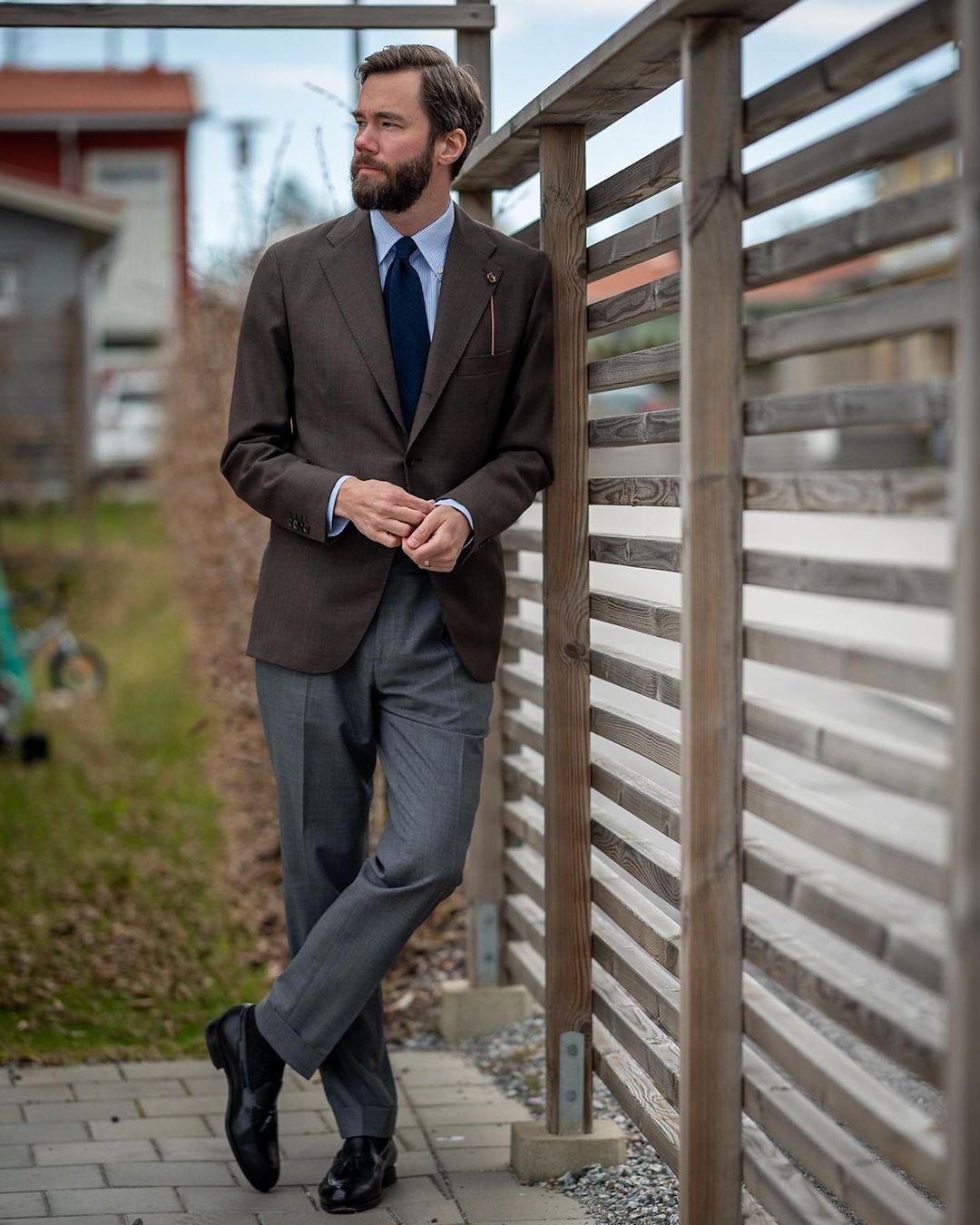 Style is more than following a set of rules. Our clothes can and should reflect our lives and locales. That individualization can result in accommodations to climate and weather, or reflections of local and personal culture. Style is taking all these cues, of culture, company, occasion, and self, informed by knowledge and tradition, and making it something your own. 
Nicklas (@nicke.nystrom) is spending  time in his yard in a fresco jacket. @typicallytrad is ready to go in a double-breasted navy blazer and grey trousers. Armondo (@armondomadrid) is ready for warm weather in Madrid in wool-linen-silk trousers. Zachary (@col_ichabod) is enjoying the sunshine in a tan cotton suit. Finally, Henrik (@hwilberg) is ready for the end of the semester in a corduroy suit and dad cap.
If you'd like to be featured, make sure to follow us on Instagram and tag your posts #PTOMan. We prefer full-body shots over shoes or details.
---