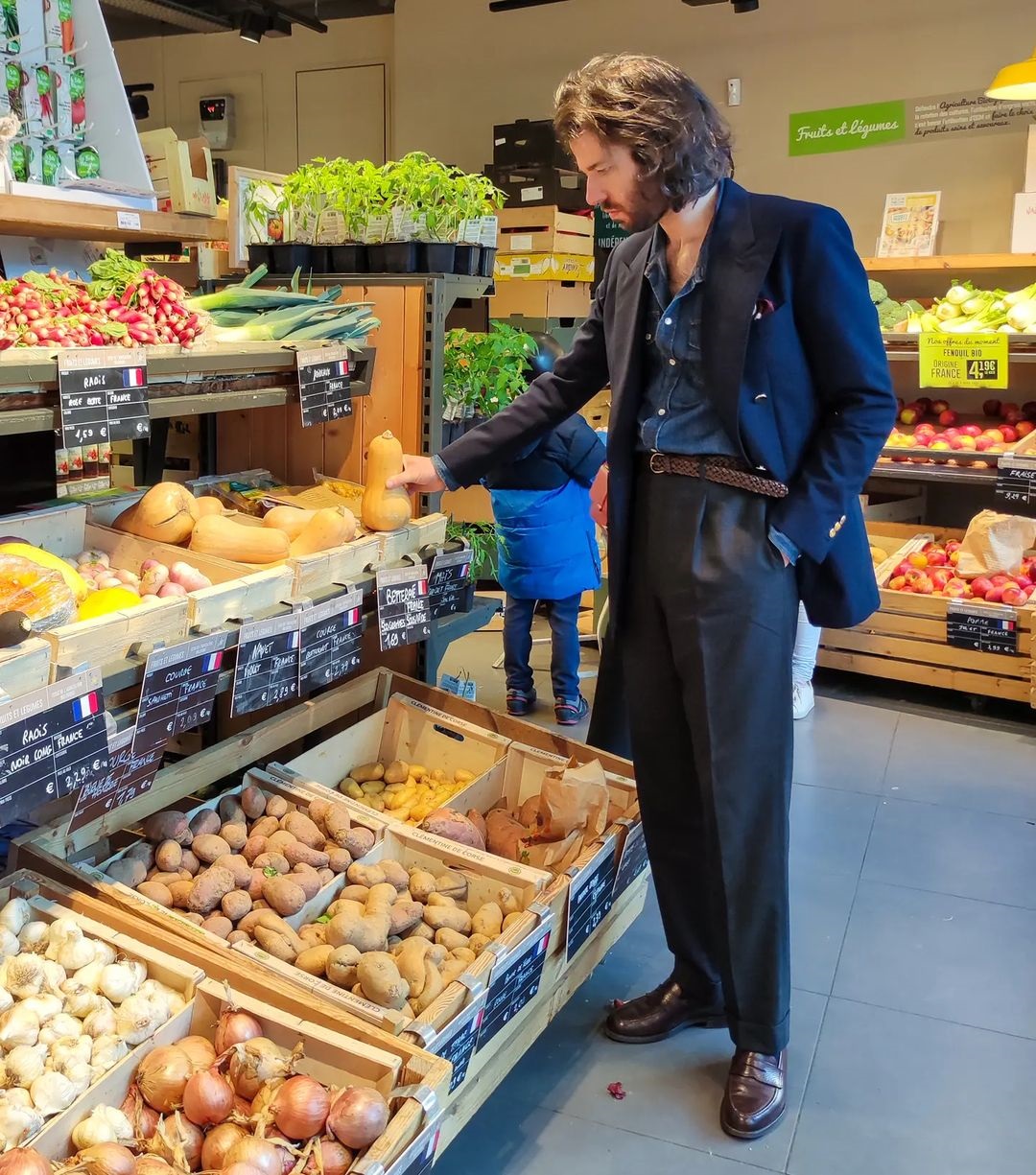 Once a week, we like to highlight what some of our readers are wearing.
"Fashion is the armor to survive the reality of everyday life." –  Bill Cunningham
We enjoy our clothes for the way they complement our bodies; for their ability to display color, fabric, and pattern; and for our emotional connections to them. But first and foremost, they protect us from the rigours of our daily lives. Nothing looks, fits, or feels better than clothes that are adapted to our own lives and tastes.
Roy (@roycru) is riding the Metrolink on Earth Day in tweed, cords, and a bowtie. @g_tandre is shopping for squash in a casual suit. Nick (@ta.ska.shi) is running to enjoy a coffee in a double-breasted jacket with jeans and Tyrolean shoes. Finally, @lesindispensablesparis is cycling in jeans and a tailored jacket.
If you'd like to be featured, make sure to follow us on Instagram and tag your posts #PTOMan. We prefer full-body shots over shoes or details.
---