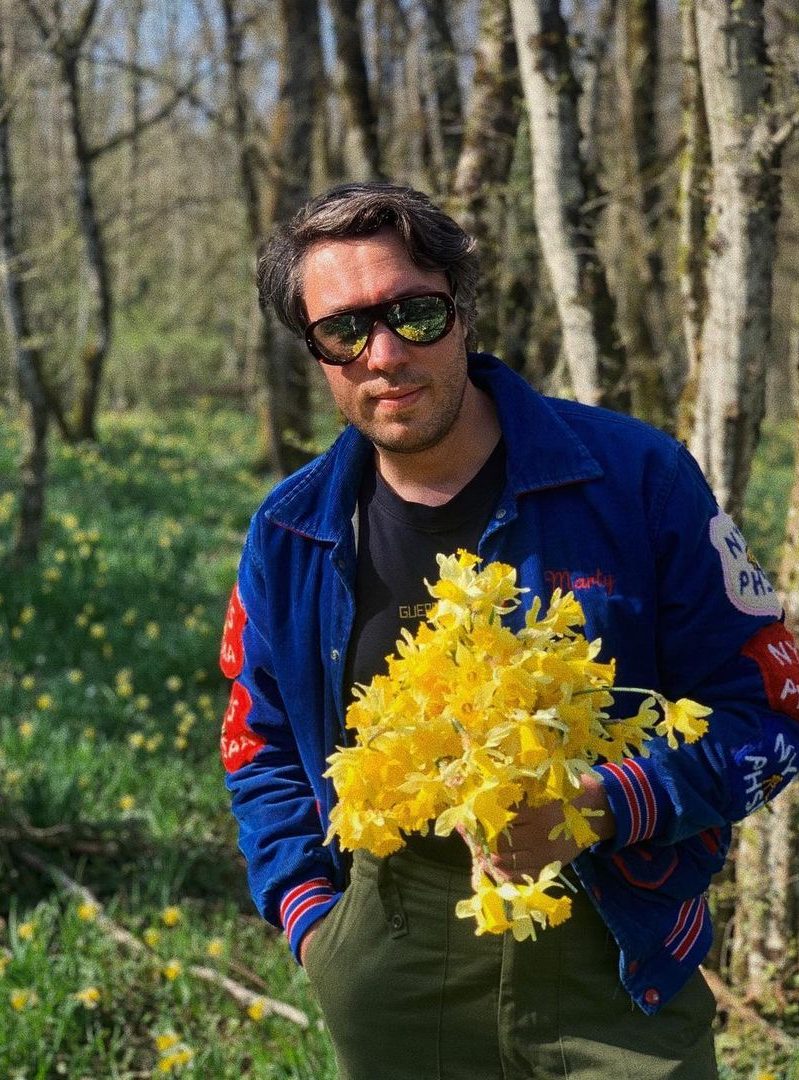 Once a week, we like to highlight what some of our readers are wearing.
Sometimes, we dress not only for the occasion, or to show our personality, but to express a feeling or mood. As the seasons turn warmer in much of the world, and as many people get back out in it, that mood can often turn to joy and celebration. That joy can be expressed with bright colors and bold patterns, but also with a beloved piece that hasn't seen the light in some time. Perhaps a favorite suit that's not had an occasion to be worn, or a simple tee that just feels right. Whatever it is, clothes can be our way to silently encourage the people around us to celebrate.
@bienluienapris is in the country dressed in fatigues, a tee, and a varsity. Vincent (@whyweweardotcom) is ready for the day in an overcoat, leopard-print scarf, creased trousers, and creepers. @centralcaliosa is enjoying Easter with his family in a tan suit with brown tie and square. Finally, Florian (@dsqflo) is hopping about in a workwear-style suit with a polo and Chucks.
If you'd like to be featured, make sure to follow us on Instagram and tag your posts #PTOMan. We prefer full-body shots over shoes or details.
---