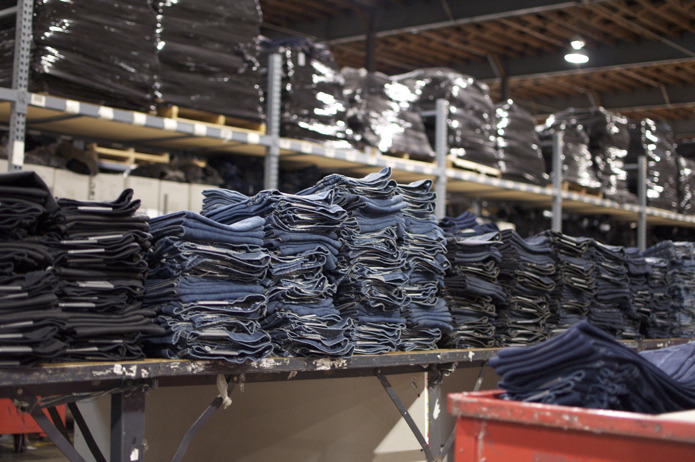 Earlier this week, the trendy Naples slipped past elegant Vienna, and fashion capital Milan sound defeated national capital Rome in our Continental Europe division.
On the Atlantic side of Europe, Paris squarely defeated Stockholm, and London destroyed Amsterdam, setting up a colossal battle between the romantic City of Lights and the pragmatic capital of England.
On the Pacific side of today's battles, Tokyo takes on Los Angeles (pictured above, by the way: a Los Angeles premium denim factory). San Francisco and Hong Kong tangle, too.
Meanwhile, on the Americas side, New York takes on the South's great hope, Atlanta. Meanwhile the North's great hope takes on the really South's great hope, Buenos Aires.
We've had over a thousand votes for every round so far… cast your votes in these two rounds today. Have strong opinions? Tweet them with the hashtag #PTOCities.
---