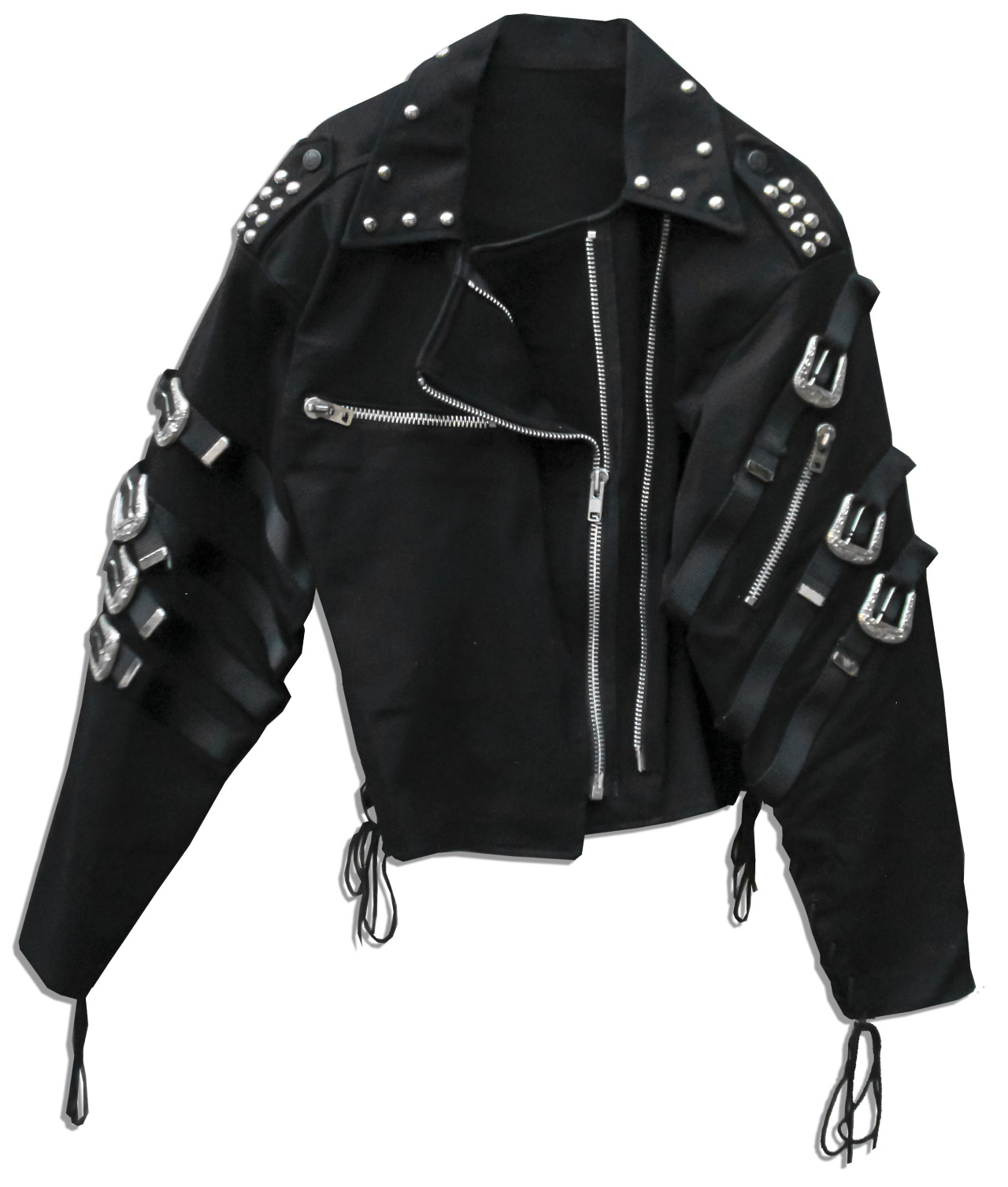 Auction house Nate D. Sanders is auctioning off a prototype jacket that was used to make the final double rider Michael Jackson wore on the cover of Bad. The auction description reads:
Michael Jackson's personally owned and worn "Bad" jacket, made as a prototype for his iconic video and cover for the album. A follow-up to smash hit "Thriller", the record-setting "Bad" album produced more Billboard Hot 100 #1 singles than any other. Design of the final incarnation of the jacket departs only slightly from this prototype, featuring more metal embellishments overall. Custom black jacket in heavy denim features an asymmetrical design, with double zip front set on a diagonal. With studded collar, lace-up sides and belts on the sleeves. The right sleeve is wrapped with four nylon belts outfitted with silver tone metal buckles, spaced evenly along the center of the sleeve. Left sleeve features three belts set on a diagonal with a zipper between the first and second belt. Jacket is in fine condition. 
Also up for auction is one of Michael Jackson's white sequined gloves. Starting price for that item is $20,000, which makes the $10,000 jacket seem like a steal. 
---