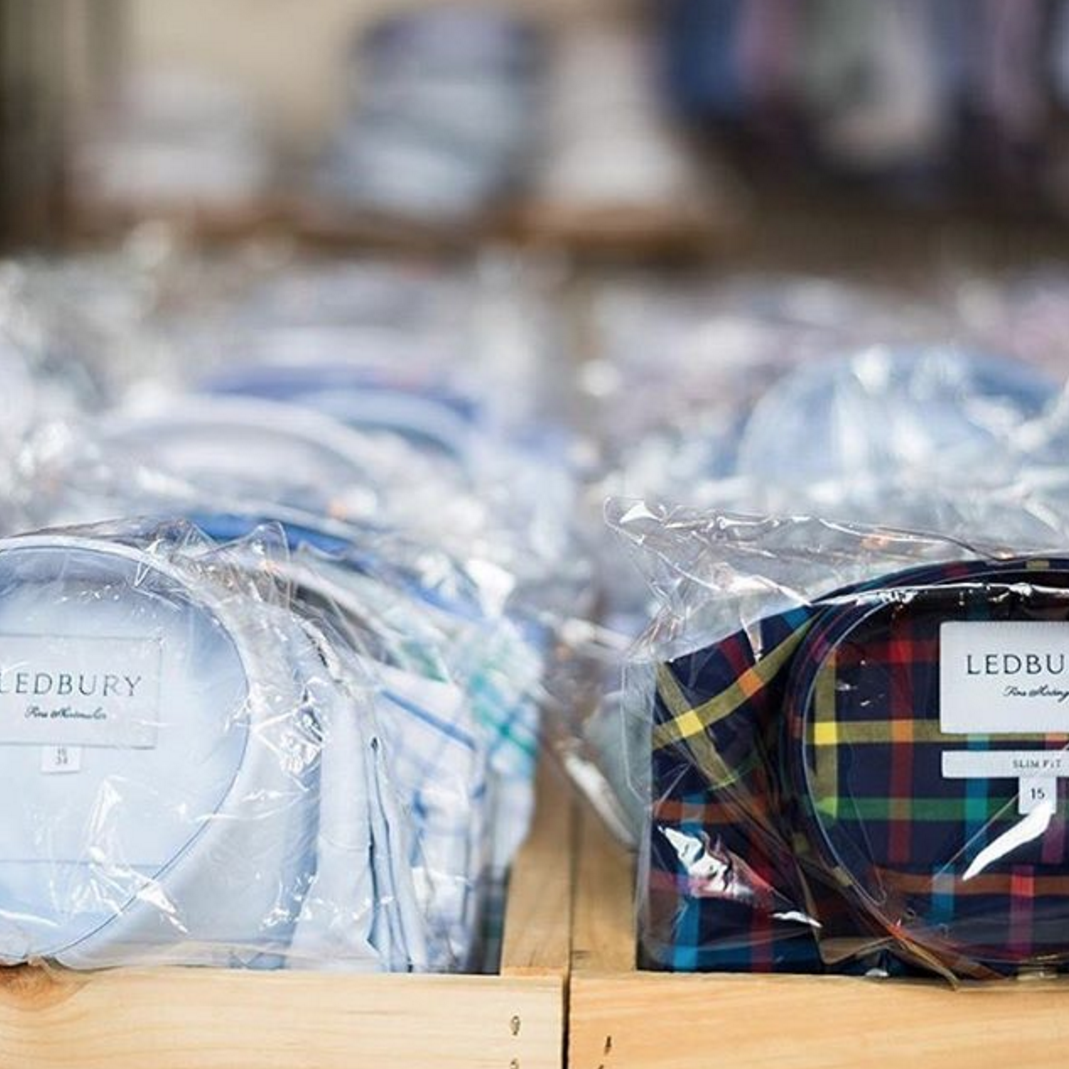 It's thanks to our sponsors that we're able to bring you content every day, so twice a month, we like to thank them for their support (and say a little about what's going on with them). 
Our first sponsor, Ledbury, has been releasing a new shirt every day this month. These are limited runs, with the offers going out exclusively to their email subscribers. The designs have included stripes and solids you can wear to the office, as well as casual designs for weekends and holiday trips. To get notified of their upcoming releases (there are just eleven more), you can sign up for their email list at their site. 
Next, The Hanger Project has some new scarves from Begg, one of Scotland's premier makers. The lambswool and angora mixes have the soft hand of cashmere, but none of the price. If you're up for a splurge, however, they also have pure cashmere options, which have been hand bushed with natural teasels in order to give them a slightly rippled finish. 
Although Chipp is most known for their affordable neckties, they also have a program for custom-made suspenders. Each pair is available in twenty-one different solid colors and four stripes. Customers then have the choice of choosing between two colors for the leather kips and two colors for the metal adjusters. The suspenders are hand cut in Chipp's NYC atelier.
Gustin has some new Harrington jackets on deck. These are made in the USA using US-woven duck canvas (a hefty 12oz fabric they've left raw in order to give them a more saturated color). They've also been cut to fit a little trimmer for style. Projects are about to close soon, however, and once they do, they stop taking orders and go straight into production. 
Finally, our thanks to Proper Cloth and Drake's. Proper Cloth just got back from shooting their lookbook in Iceland (you can see the behind-the-scenes video they shot here). Drake's, meanwhile, is about to release their jeans (their first ever foray into denim). The jeans are made with a slightly higher rise and a little more room in the leg, but still gently taper to the cuff. 
If you want to advertise on Put This On, just email us at contact@putthison.com.
---