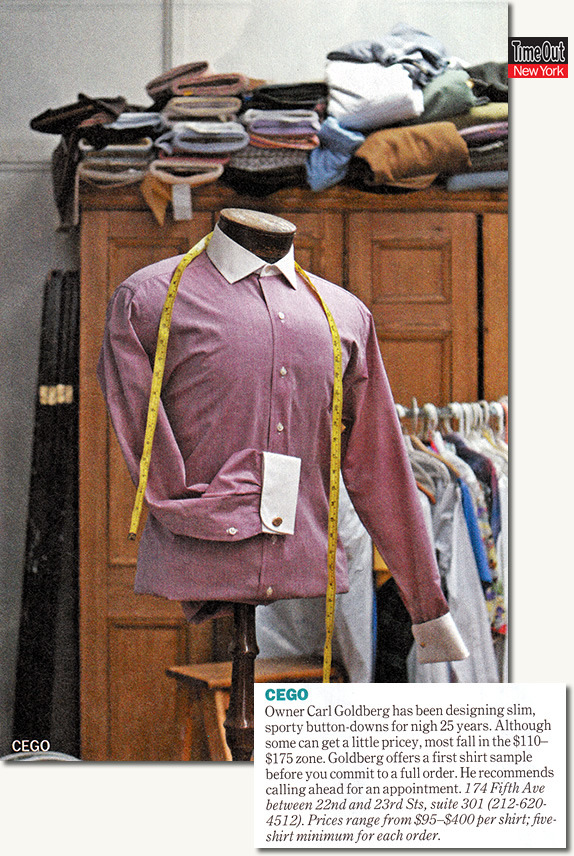 One of the stops on our whirlwind tour of New York last week was my shirtmaker, Carl Goldberg of CEGO Custom Shirts in the Flatiron district.  Carl gave us a quick guide to shirt fit for an upcoming episode, and was exceptionally charming and gracious, as per usual.
Carl sent us word that he's planning his annual sample sale on Thursday and Friday in New York.  Plenty of shirts, pocket squares and boxer shorts that didn't quite fit or were part of an overage for very cheap prices.  If you're in New York, stop by.  The sale isn't at CEGO, but it's right nearby:
Flatiron Workshop
225 West 35th St 10th floor between 7-8th ave
Thursday 11-7
Friday 11-5
cash and check with ID.
---