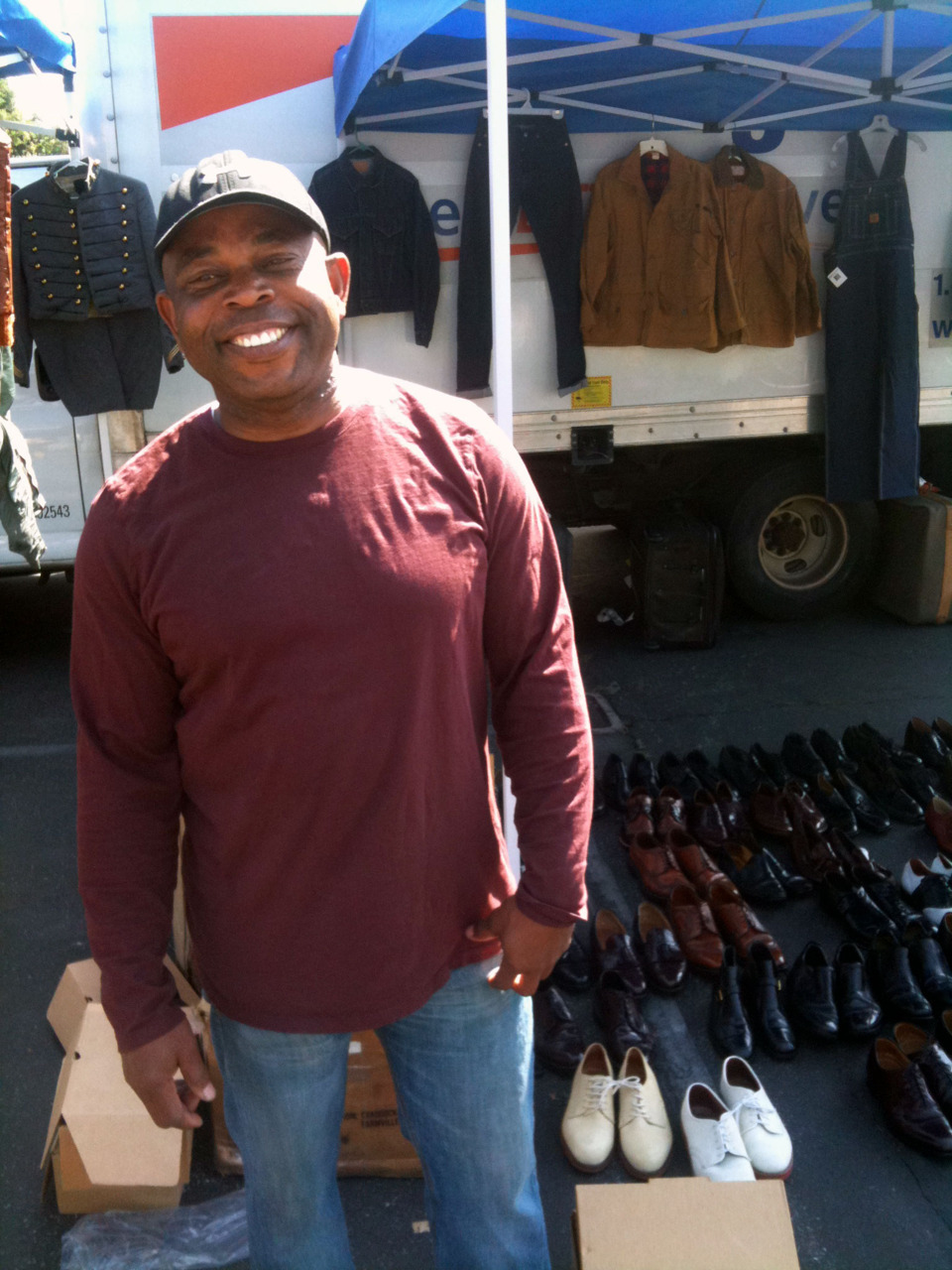 One of the best parts of living in Southern California is the access to great flea markets almost every weekend of the month. First week of the month is Pasadena City College, third week is Long Beach, fourth week Santa Monica, plus Hollywood every weekend and the granddaddy of them all, the Rose Bowl Flea.
My favorite flea is the PCC, but the Rose Bowl is the biggest of the bunch. I headed out this morning looking for furniture for my new place, and ended up with a lovely coffee table, a big old California flag and a concrete bunny rabbit.
The Rose Bowl Flea is truly enormous, with a huge section selling swap meet crap, a huge antiques-and-collectibles area (where I bought my furniture) and the biggest vintage clothing area I've ever seen. The vintage clothing is very much geared towards women and Japanese dealers – you can find all sorts of militariana, work boots, vintage Patagonia fleeces and semi-ironic t-shirts but not a lot of tailored clothes.
I was there for the furniture, but I made sure to stop by and visit Sam, my favorite vendor, who always has a great selection of shoes. Because of the Japanese dealer factor, he often brings mostly small sizes, and I'm a 12, so I don't frequently buy from Sam, but unlike most of the dealers, he's a man of taste.
It's a testament to the drawing power of the Rose Bowl that Sam and his colleague drive out every month from Atlanta, Georgia. I was hoping to plug his consignment shop, but he told me that his rent got hiked and he had to close it up and move to eBay. You can still catch him once a month in Pasadena and at Smiley's Flea Market in Macon, Georgia.
---