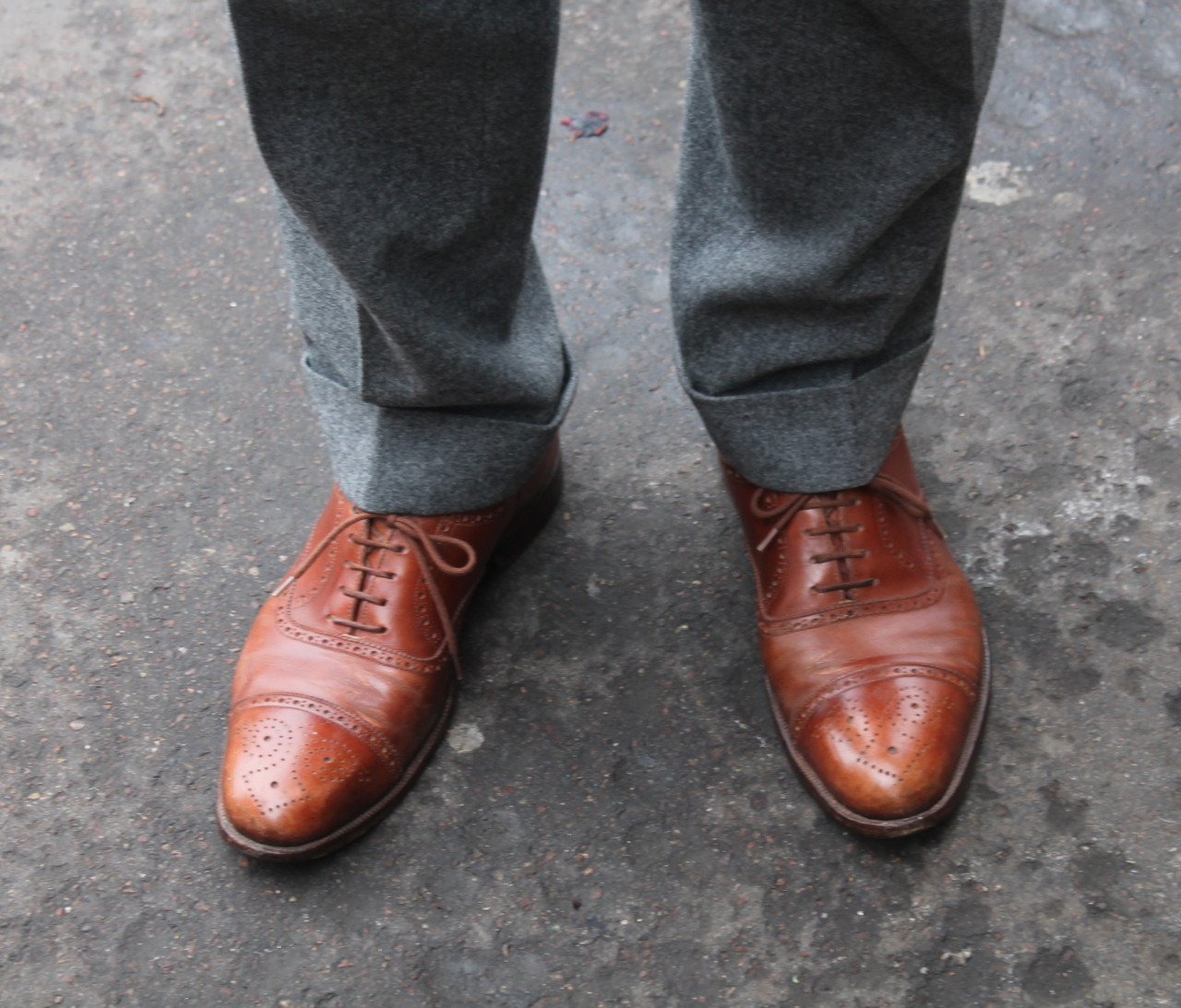 While catching up on my men's style blog reading, I came across this post by Nicholas Storey at A Suitable Wardrobe: 
I am wearing a mid-weight worsted navy and grey pinstripe suit; a separate vest in grey wool; a poplin shirt, woven silk tie, a pair of navy calf and off-white nubuck, toe- cap Oxford co-respondent (spectator) shoes and a Panama hat. I bought the hat around 1984, when Herbert Johnson still had an independent existence in a high, light and airy shop in Bond Street, which still resonated with its fame as a hatter to the haut ton, following patronage by Bertie, Prince of Wales and his set, various crowned heads of Europe, and blue bloods from the USA and elsewhere. I don´t think that (unless I lost it), I should ever replace this hat: being a firm believer that old clothes, like old friends; old books; old wine, and well-loved places bring us special comforts that only time and familiarity can reliably bring us.
The passage reminded me of something Yukio Akamine recently said:
The shoes I wear today are from John Lobb, they are 25 years old. When I first got them they weren't really comfortable but after 25 years, they really feel comfortable. With beautiful things, it is all about learning to wait, being patient. People today, they don't want to give it time. But it is like love, it is like a relationship, it is like learning, like all the things we admire, it takes time. Anything that happens in the snap of a finger isn't good.
Both seem like good reminders that we should spend more time cherishing the old clothes we have (assuming we've invested well and they're of good quality) rather than buying new ones. 
---