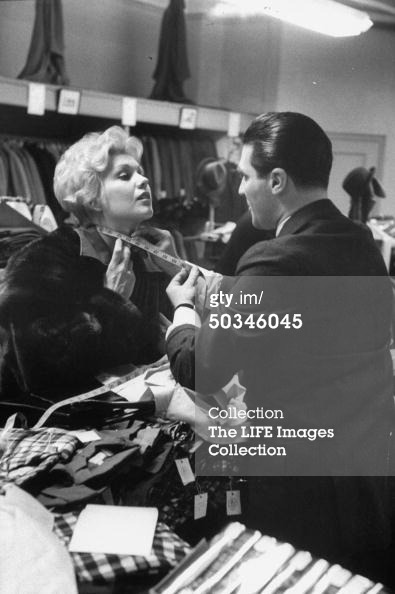 Not all of J. Press' customers have been men. In the above, Kim Novak gets measured for a men's shirt. From a March 5, 1956 issue of Life Magazine, where the caption reads:
Taped for size by lucky salesman at J. Press, men's store in New York, Kim shops for her favorite apparel: men's shirts. Though new clothes are her chief expense as a new star, Kim still prefers to wear tomboy casuals whenever she can.
Above photograph taken from Getty Images. 
---