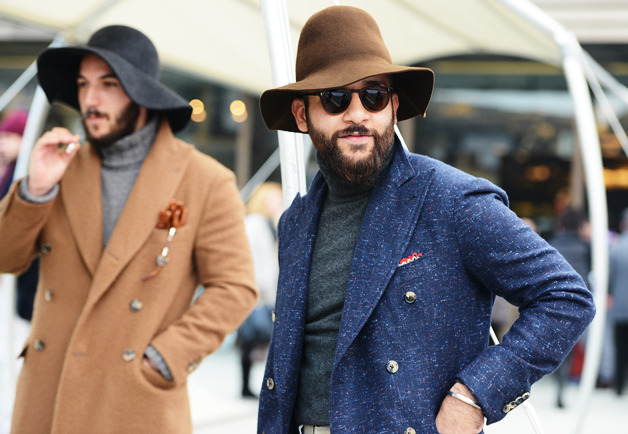 Put This On's Ultimate Sure-Thing Guide to Pitti Uomo Accessories
Every year, the menswear cognoscenti converge on Florence, Italy for an orgiastic style gorge-a-thon called Pitti Uomo. They're always certain to bring their finest "duds," and it's a great place to spot the hottest emerging trends.
But why follow trends when you can make them? We're not going to Pitti Uomo this year, because we have jobs and live in the real world with normal people, but we came up with some great ideas for future Pitti accessory trends! Check them out,  and soon you'll be the coolest guy at the trade show!
Crampons. Leave one strap undone, just like Gianni Agnelli would have, had he worn fashion-oriented mountaineering gear.
Swords. Sabres, foils, epees, scimitars, who gives a shit? Swords!
Underpants. But they're orange and you wear them over your pants.
AquaSox. But you wear them as earrings.  (These should be orange.)
Ice Cream Tie. Neopolitan.
Cigarette Holders. Super-long ones. Like Cruella De Ville.
Dalmatian-Fur Jackets. Also like Cruella De Ville.
Tiaras. Because this is your day.
Pocket squares. But they're made out of cocaine. Also, they're orange.
(Photo via GQ)
---