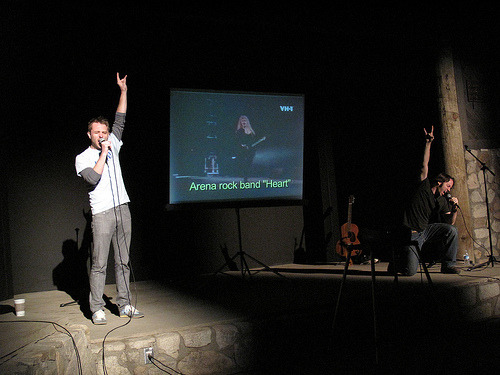 As you may know, I (Jesse) put on an annual convocation of things that are awesome called MaxFunCon.  It's a weekend in the woods in the mountains of Southern California full of comedy, workshops, classes and friendship.  Among other things going on at MFC this year is one event sponsored by Put This On: a talk by Will Boehlke, the proprietor of A Suitable Wardrobe, about dressing like a gentleman.
We know that some folks don't have the scratch for all-inclusive weekends in the woods, so we're offering two tickets for free, thanks to the generous support of MetaFilter.  If you're interested in applying, you can find the details here.
Of course, if you have the scratch, we think you should just register and come, because MaxFunCon is fucking amazing.
(above: Hard N Phirm, photographed by Scott Beale)
---