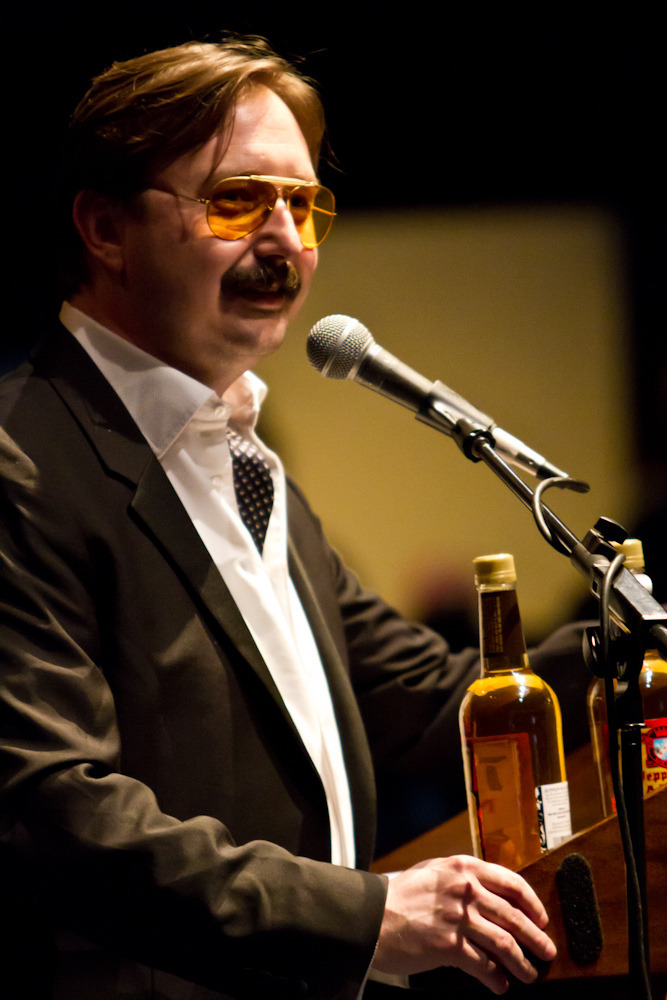 Every year, I put together a special gathering in the mountains of Southern California. It's called MaxFunCon.
It's part comedy festival – last year we had the Upright Citizens Brigade, Greg Behrendt, Maria Bamford and others. It's part creativity retreat – we have classes in film making and songwriting and crafting and other stuff. It's part convocation of like-minded people – the air just crackles with intelligence and kindeness and friendships new and old.
The 2012 edition will be June 1st-3rd, and tickets have just gone on sale. Last year, they sold out by the new year, so if you'd like to come, grab your spot now. I hope to see you at MaxFunCon.
(Above, by the way, a Deranged Millionaire, Mr. John Hodgman, delivers our benediction.)
---