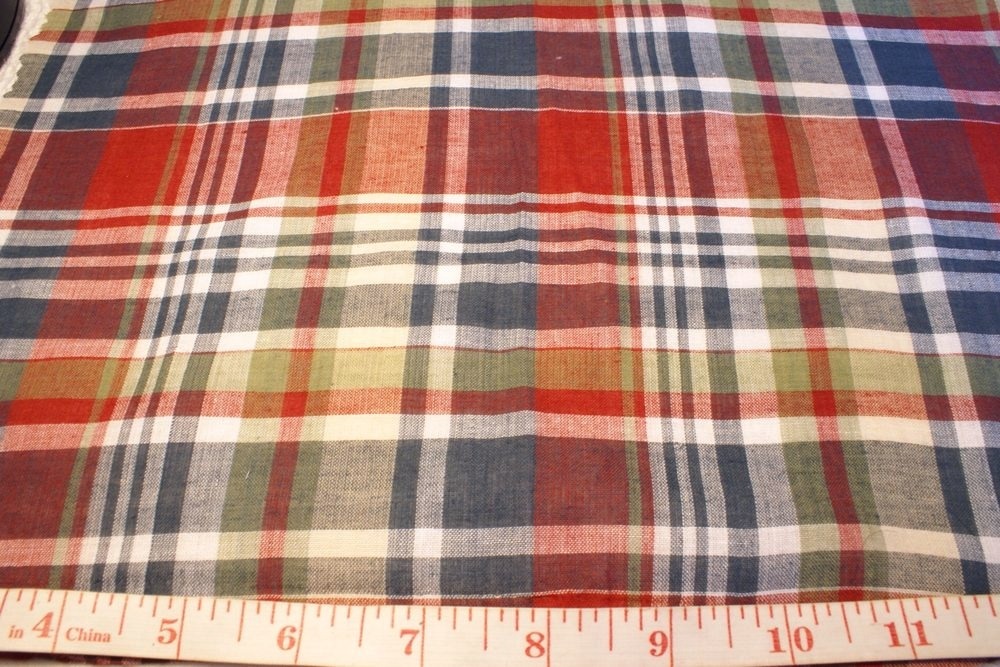 Readers interested in getting madras shirts for the summer may want to know that Atlantis Fabrics has a ton of new madras shirtings right now (shirting means shirt fabrics, just as suiting means suit fabrics). There's about eight pages worth, many of which seem to scroll endlessly. 
To turn these into shirts, you'll need to find a custom shirtmaker. If you don't have someone local you can go to, I can recommend our advertiser Cottonwork. They'll make a custom shirt for you according to body measurements you supply, but if you're feeling iffy about the process, they can also copy the cut of any existing shirt you have. Just send them your best fitting shirt along with any notes about what you'd like to have tweaked (if anything). They charge about $45 per shirt if you're supplying the fabrics. 
Atlantis' shirtings cost about $6/ yard. You can find higher quality madras fabrics at Rosen and Chadick, but you'll have to call in to request swatches. They charge about $15/ yard once you order. Be sure to ask how wide are the fabrics, and then ask your shirtmaker how many yards you'll need based on a fabric of that width. You should expect to order two to three yards, depending on your size. 
Of course, good ready-to-wear madras shirts can be found in O'Connell's Sport Shirt and New Old Stock sections. For something more affordable, check out Brooks Brothers and J Crew. 
---