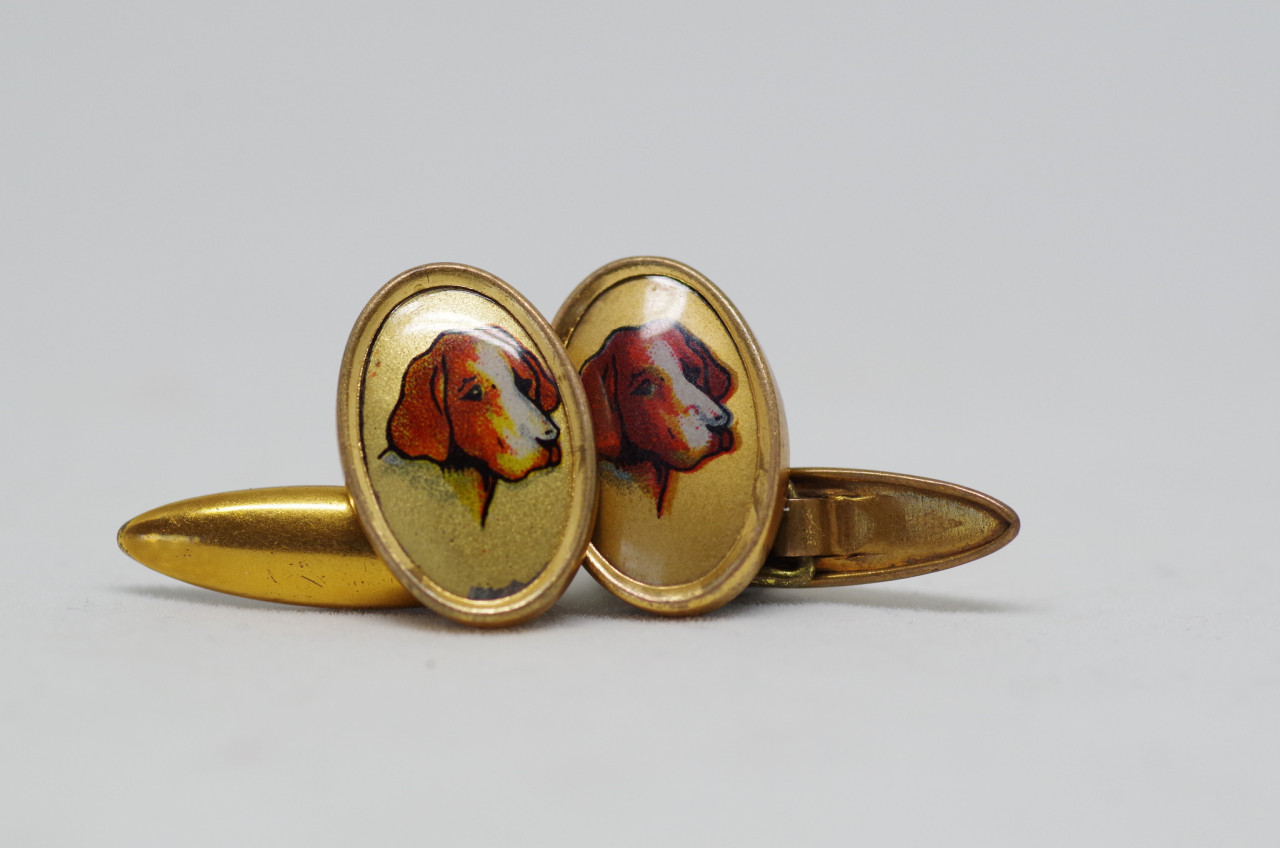 One of the great pleasures of running the Put This On Shop is bringing home cuff links. I know men who have huge collections of links – I've only got a few pairs myself. A gold pair for Big Deals, a leather pair for my corduroy suit, an all-occasions mother-of-pearl set in my Dopp kit. It's always worth having a wonderful pair on hand. I satisfy my urge to collect them by buying them for the shop.
I look for cuff links with class and personality. There are so many junkers out there – so much Swank novelty garbage with ugly toggles and uglier fronts. Ours aren't always expensive, but we try to pick links with some age and elegance. (Even if they have a German shepherd on them.)
This week, domestic shipping is free on all links in our shop. Just use the code LINKEDUP. Everyone should have a couple nice pairs of cuff links. Even if it's just to know they're there.
---