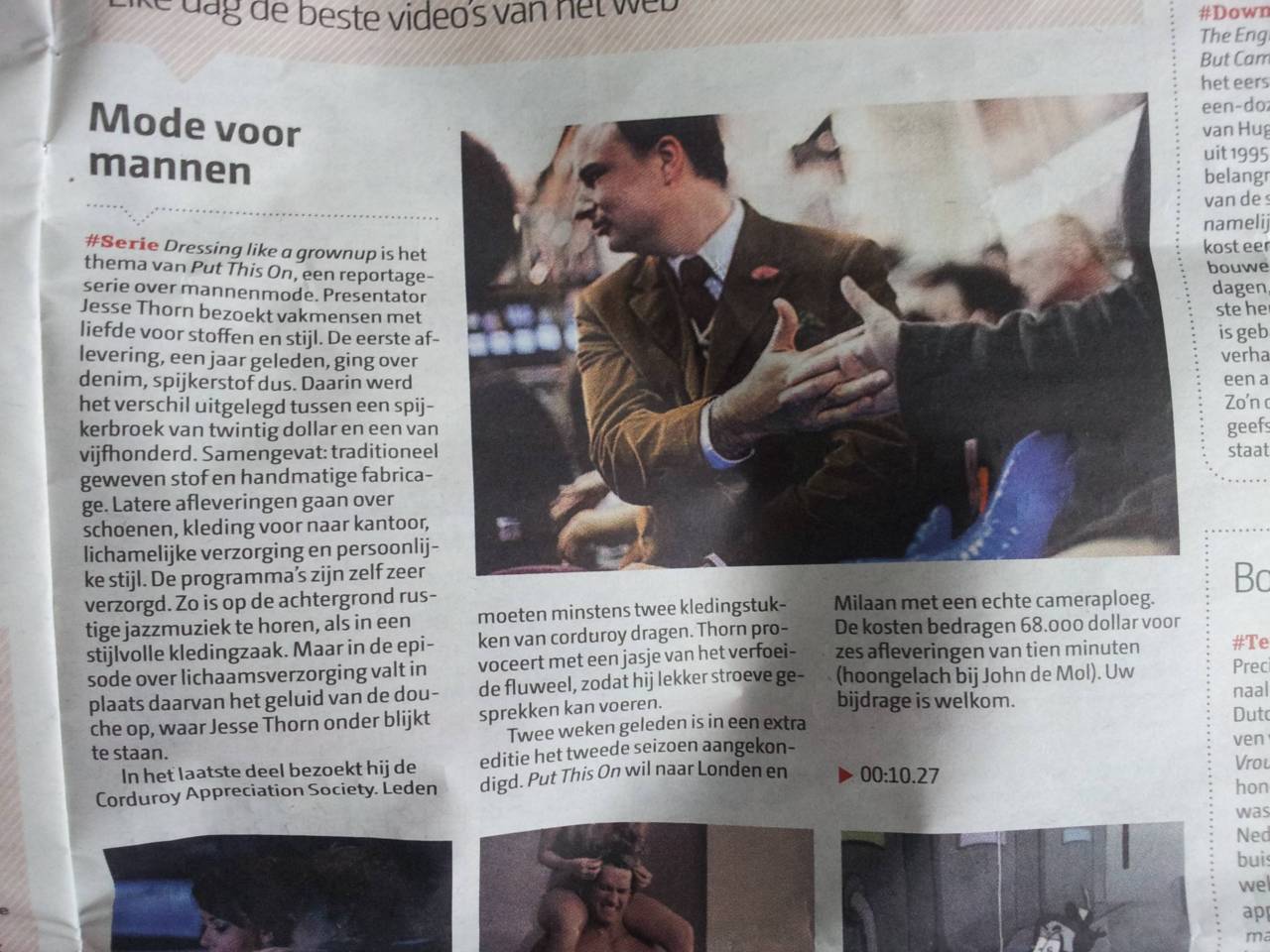 The Netherlands' top free newspaper, De Pers, covered Put This On, and reader Wesley Wong was kind enough to translate the article. Apparently all Americans look the same to the Dutch, as they confused Dave Hill and myself, but we appreciate the kind words nonetheless. Thanks De Pers, and thanks Wesley!
Dressing like a grown up is the theme of Put This On, a serie about men's fashion. Host Jesse Thorn visits professionals with love for fabric and style. The first episode, a year ago, was about denim. There they discussed the difference between denim costing twenty dollars and five hundred dollars. (In short: traditionally woven fabric and hand made.) Later episodes were about shoes, office attire, grooming and personal style. The shows are finely made, with slow jazz music in the background during visits to stylish clothing stores. But in the show about grooming you'll hear the noise of a shower, which Jesse Thorn is in.
In the last episode the visite the Corduroy Appreciation Society. Members have to wear at least two pieces of corduroy. Thorn there provokes with wearing a velvet jacket, so he can start the awkward conversations.
Two weeks ago there was an extra edition with the announcement of a second season. Put This On wants to go to London and Milan with a real production crew. The budget is 68.000 dollars vor six ten minute episodes (John de Mol is laughing (t/n: he's the owner of Endemol)). Your contribution is welcome.
---