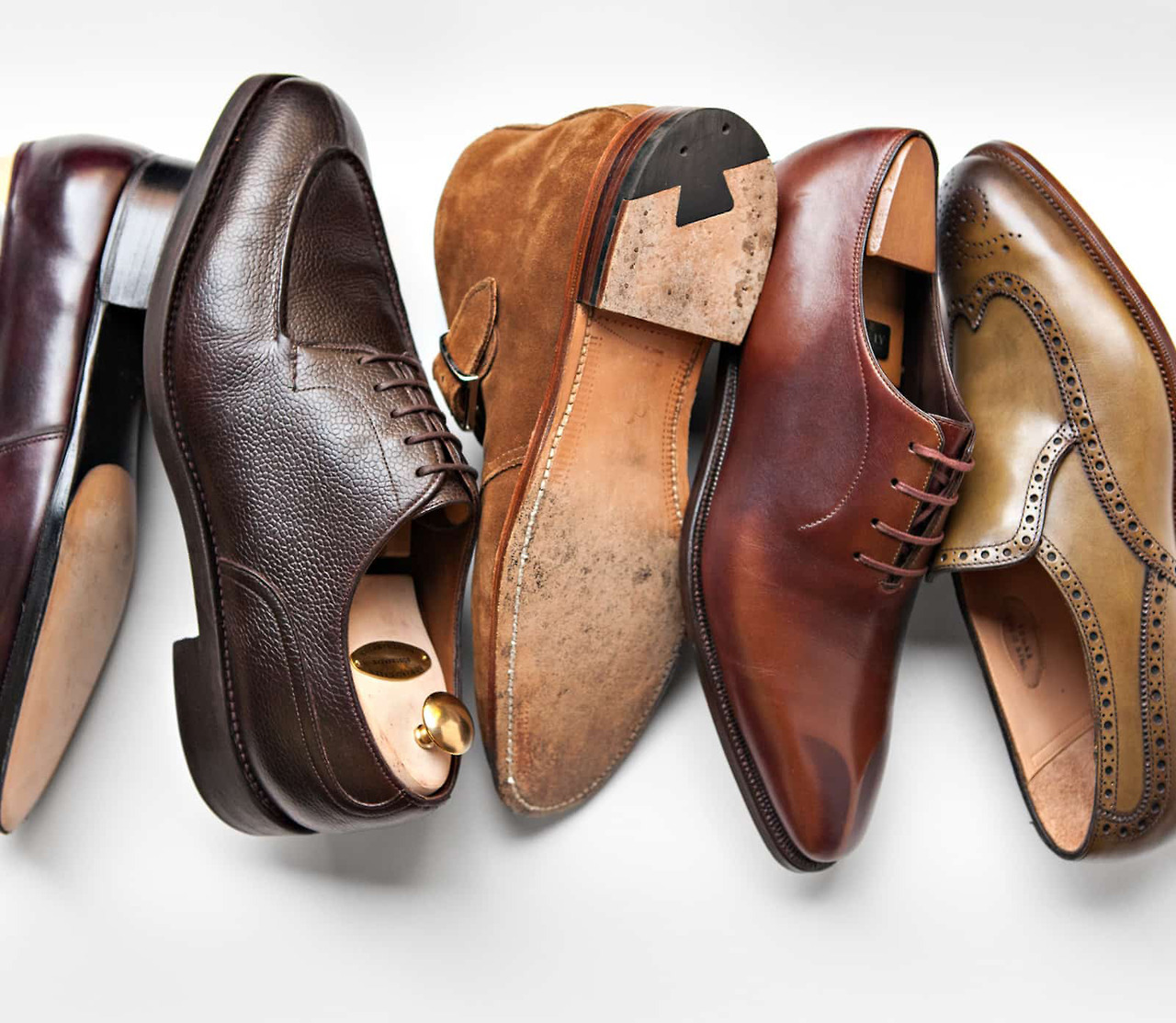 One of the things we try to push here at Put This On is getting readers to buy the best they can afford. And sometimes, that means going for something pre-owned. We dig up the best footwear finds we can twice a week on eBay, but now you buy direct from one of the best shoe shops in the world – Leffot.
Much like Patagonia's online recycling system, Leffot's program allows customers to turn in their old shoes so they can find new homes. "Clients who invested in high quality footwear are looking for a way to offload shoes they no longer wear," says Leffot's founder, Steven Taffel. "They don't have the time to do it themselves. We think our Leffot Pre-owned marketplace will provide an easy way for them to monetize their investment and allow others to purchase high quality shoes at an affordable price."
The way it works is this: Leffot will take gently used shoes from any of the brands they've offered in the past. That includes Alden, Edward Green, John Lobb, Saint Crispin's, Corthay, Gaziano & Girling, Alfred Sargent, Church, Quoddy, Aubercy, Norman Vilalta, Wolverine, Viberg, Enzo Bonafe, Stefano Bemer, and JM Weston. Shoes are then evaluated either in-store or over email, graded on their condition, and the customer is offered cash or store credit in return. All shoes are then sold on Leffot's site.
There's a selection now on their site and the prices are surprisingly reasonable. At least, a touch lower than what you'd pay on eBay. These suede Alden bluchers are $235; Gaziano & Girling loafers $415; Edward Green Dovers $645. They even have some brand new shoes on there for about half off retail (lots at the moment from Edward Green).
Leffot will take mail-ins, if you want to participate in the program. If you're in NYC or Chicago, however, they also have physical locations you can visit. For more details of how to sell your shoes through them, you can visit this page.
---