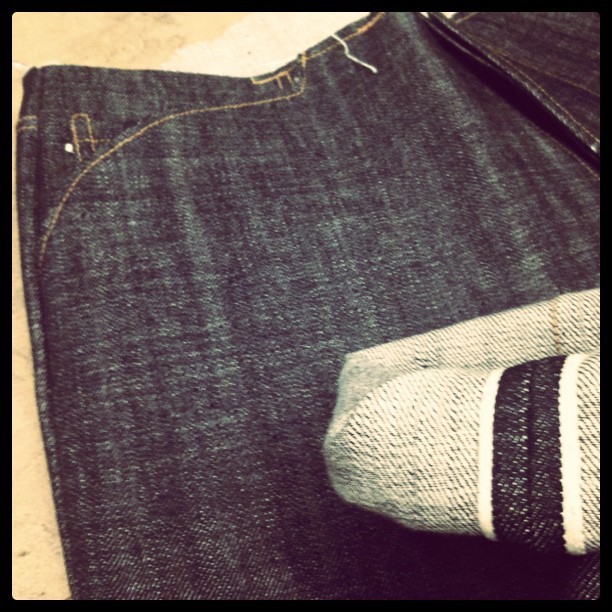 Jack/Knife Japanese Grey Cast Selvedge Denim.
Our friend Gus of the excellent tumblog abitofcolor tells us he just paid a visit to the atelier of Jack/Knife Outfitters, a new bespoke denim service in San Francisco. They offer full bespoke service – they create a pattern just for you – and a range of American and Japanese denim. Gus is a sharp tack, and he was impressed enough to decide to order a pair.
There are a variety of folks out there offering services like this, but most are made-to-measure (meaning they adjust pre-made patterns), and most cost much more than Jack/Knife. According to Gus, depending on the fabric, prices range from $200 to $400. Still a pretty penny, but a very fair price for bespoke pants of any kind.
---