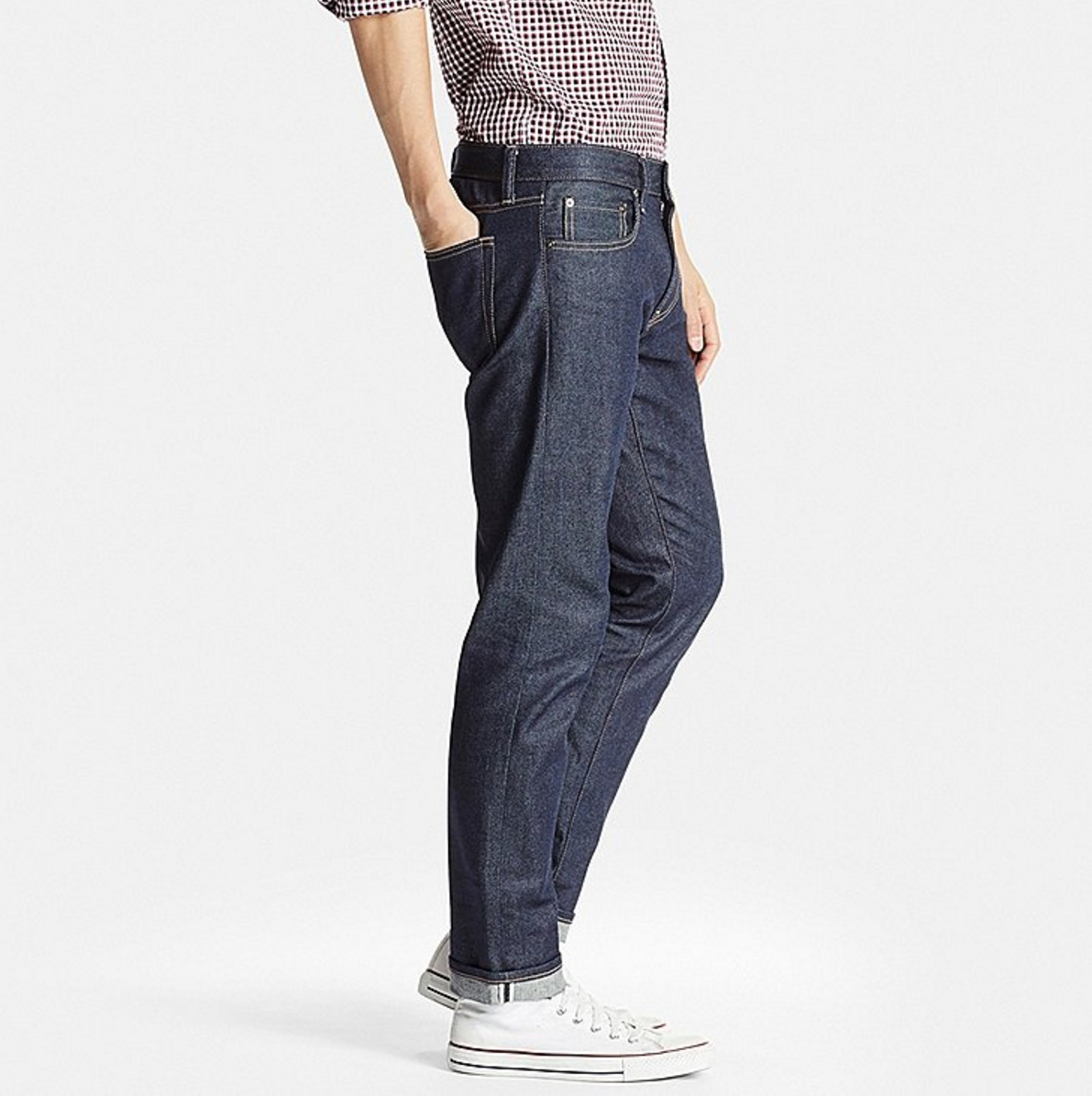 I'm normally not a fan of stretch denim – a term given to denim fabrics where a bit of stretch synthetic has been added to the yarns. Usually you'll see these being something like 98% or 99% cotton, with the remainder being spandex. That added synthetic allows designers to cut the jeans as close to the leg as possible, giving you a skinny look without making you move like Kramer. 
Uniqlo's Slim Stretch Selvedge denim, however, is surprisingly good. It's still a pretty skinny cut, with a bit of taper below the knees, but it doesn't fit as tight as one might think. I recently found out about it after reading some positive reviews on StyleForum. One member there, El Bert, looks especially good in his jeans, I think. 
Ultimately, I found the jeans a little too tapered for my taste, but I can see them working well for other guys. And at the moment, Uniqlo is having a sale on them – down from $49.90 to $39.90. Shipping is just $5 (no matter how much you buy). Note, some of the colors are sold out, but you may be able to find them at your local Uniqlo. They just may not have them on sale. 
As for sizing, I found these run pretty true to size. If you want a slightly more relaxed fit, you can go up one (so from 30 to 31, for example). 
---