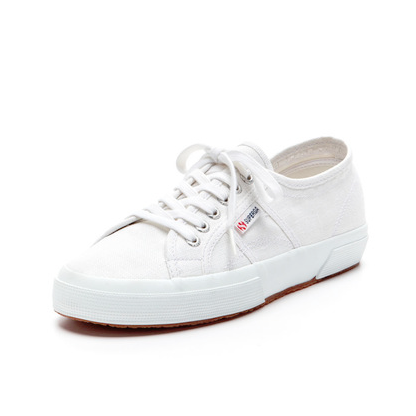 Gilt has several canvas sneakers from Superga for $49 today, including two versions in white (plus another logo-less version for $65). Of course, other colors are available, too, but I don't think they're quite as versatile.
Admittedly, these aren't the cheapest we've seen Supergas go for – in the past they went for as low as $20 at Overstock.com, but I can't find any pairs for a similar price right now on the web. 
You can read what we've said about Superga sneakers in the past, but they will make a good casual summer shoe to wear with denim or chinos and a casual, button-down shirt for weekends. 
(And if you still don't have a Gilt login, you can use our referral code here). 
-Kiyoshi
---