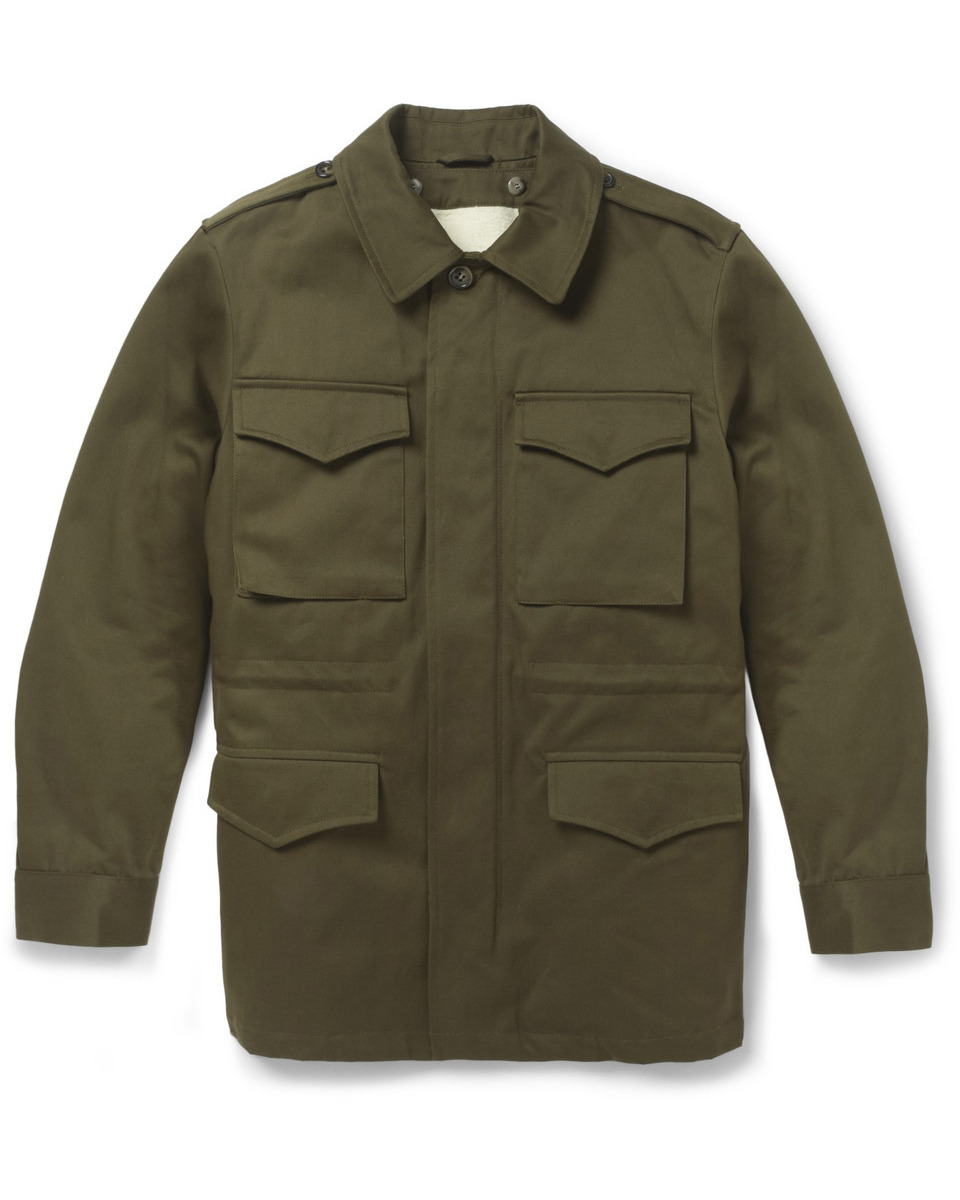 Two great sales going on at the moment. One at Mr. Porter; the other at Bench & Loom. 
Mr. Porter: Arguably one of the best online men's stores right now. Prices are usually high, but made much more attractive when they hold their end-of-season sales. Today, they did another price drop, so things are discounted by up to 70%. Stuff is going fast, however, and will probably clear out in the next few days. Of what's left, I like this APC field jacket. It has a removable faux-shearling lining, which makes it a great piece for fall. 
Bench & Loom: I've been turning to Bench & Loom a lot for casual, rugged clothes. Today, they just started their half-off sale. Except, where most people are discounting their spring/ summer stock, Bench & Loom is discounting fall/ winter items. I particularly like this Schott coat. 
---