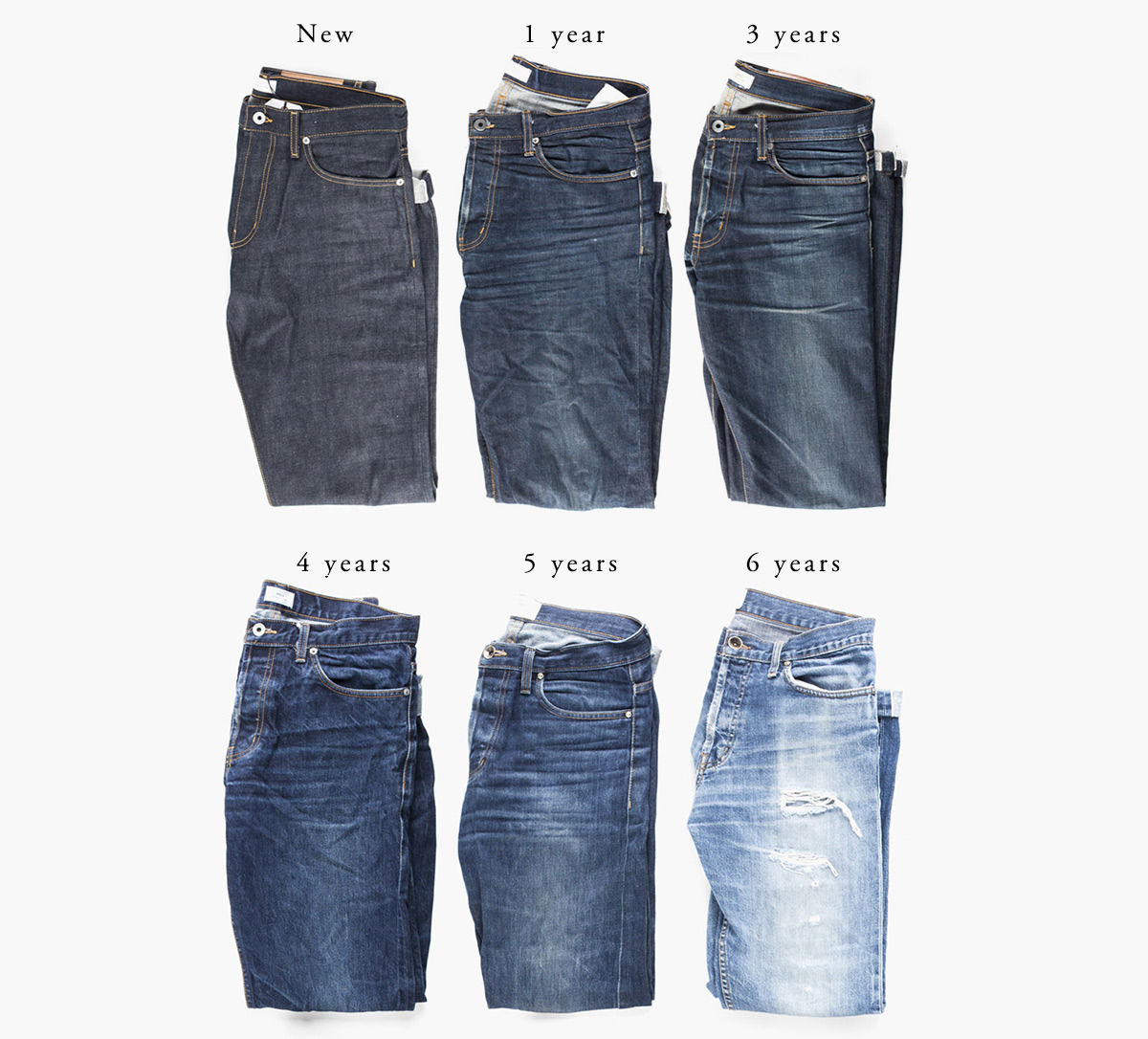 More than ten years after menswear blogs were all about sick fades and selvedge stripes, raw denim jeans are still some of the most useful things you can add to your closet. Raw here means the jeans haven't been put through any pre-distressing or wash, which allows them to develop better looking fades over time.
It's not terribly hard nowadays to find raw denim jeans for less than $200 (which is the starting price for APCs, often considered the best entry-level option). Our former sponsor Gustin sells some nice stuff for about $70. If you dislike their pre-order model, which takes some time for delivery, Unbranded is also worth a look (although I'm not a big fan of their plain, copper buttons and rivets). 
Two more options right now: Apolis jeans, which are made from Cone Mills denim and sell for $98. They're offering free shipping for the next 24 hours with the code "Relentless." J. Crew also has some stuff made from Kaihara mill denim (one of Japan's oldest and most respected denim weavers). It comes in the company's 770 fit, which Pete endorses. I prefer the pure cotton model, although the poly-cotton stretch version will feel more comfortable from the get go. The jeans come down from $175 to $122.50 with the code LOTSTOSHOP. 
What's the difference between all these options? The most important is fit (finding which works for you requires a bit of trial and error). The rest is the details – the buttons, stitching, company story, and how the denim fades over time. All the models above are sanforized (i.e. pre-shrunk), so expect a little shrinking in the waist, but not much. 
Remember, the point of good, raw denim is that it fades. If you just want dark jeans, feel free to get whatever you find works for you. If you want something that eventually looks like what you see above, however, the options above are a good starting place. 
(photo via Apolis)
---