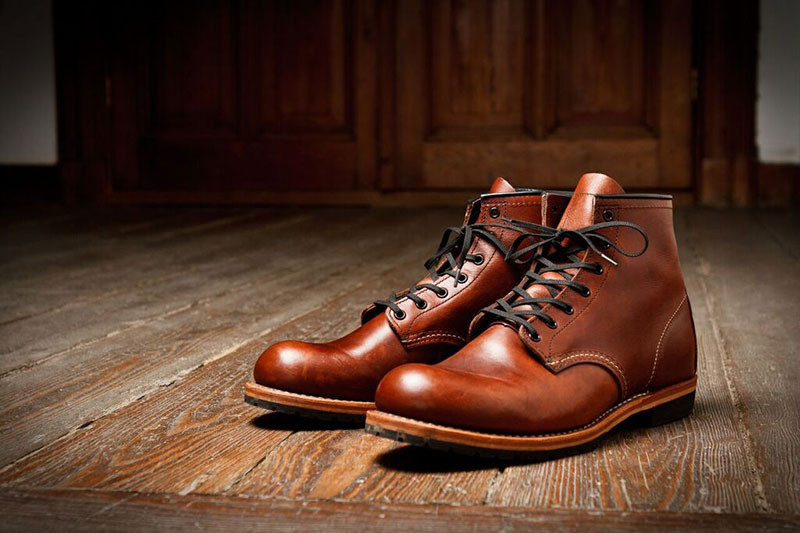 Nearly ten years after heritage Americana and workwear peaked on the menswear scene, certain things remain useful. Chambray shirts are still great; raw denim jeans are handy. I also really like work boots, even if mine only do the hard work of making me look presentable. 
At the moment, Sierra Trading Post has a huge stock of Red Wing factory seconds – a term for shoes that didn't make it past quality controls. The defects are usually superficial (and for something as rugged as work boots, barely worth mentioning). That said, if you get a pair, you'll want to scan them over before deciding to keep. 
I particularly like the models with plain or apron toes, although the Iron Ranger, known for its triple stitched toe cap, is also popular. These wedge soled moc toes are a little chunkier in styling and probably best kept to heavier-duty workwear looks. For something versatile, stick with the dark brown Beckmans. 
Prices start as low as $180. In the past, Sierra Trading Post used to issue 25-40% off coupons through their daily DealFlyer newsletter. They've been stingier about those in the last year or so, but sometimes you can still get one if you're a subscriber. For brand new work boots, check Domestic Domestic. They're offering a 30% off discount today on all shoes with the checkout code SHOESALE.
Note, Red Wings typically run big, so consider going down half a size. If you normally wear a 10D, you'll want to take a 9.5D. They're also a bit stiff at first, but nothing you won't be able to break in with some patience. 
---