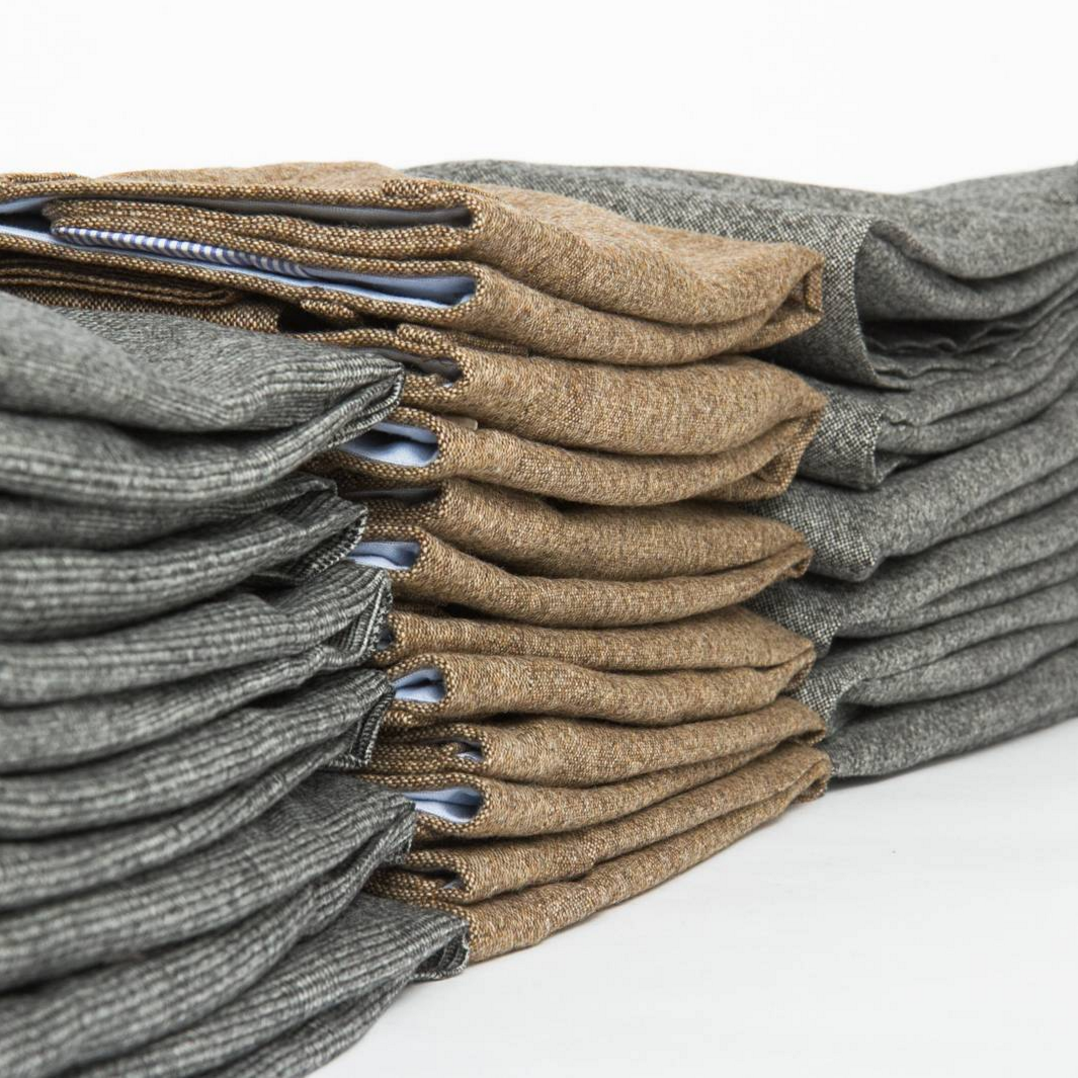 Of all the things described as essential, pants are pretty essential. I bet you're wearing a pair right now. 
At the moment, there are three great sales on pants. The first is at Denim Therapy, which is my go-to shop for denim repair. They can handle anything in a heavier, more rugged material (e.g. cotton canvas chore coats), but their bread-and-butter is in darning old denim jeans. For those unfamiliar, that's when a seamstress covers up a hole by essentially "reweaving" new material. It's a much better way to repair crotch blowouts than patching, which otherwise would draw too much attention to the area. 
Denim Therapy is offering a 20% discount right now on all reweaving jobs. You just have to drop off or mail them in sometime between August 28th and September 1st. Be kind and wash your jeans before sending them in. Nobody wants to touch stinky pants. 
The second sale is at our sponsor Dapper Classics, who's having a 25% off sale on all of their tailored trousers (use the checkout code FIT17). Dapper Classic's trousers are made at Hertling, one of the best trouser makers in the country. I find the price-to-quality ratio of Hertling trousers to be a lot better than what you'll find at most places. And that ratio is made even better with this sale. 
Dapper Classics' models come in great materials, such as the hard-to-find Fresco, softer tropical wools, peached cottons, and cotton-linen blends. They're offered in two fits, slim and classic, with both featuring a solid medium rise. Tan and mid- to light-grays here will be your most versatile colors. Navy is nice if you have lighter colored jackets and favor a more modern look. The sale ends tomorrow, August 24th, at midnight. 
Finally, BlackBlue just put up an online archive sale, where prices on old-season stock are heavily discounted. Tons of stuff in there, not just pants, but you'll find things such as Engineered Garments fatigues, Norse Projects cords, Our Legacy trousers, and Tender jeans. Both men's and women's items are thrown in together on the same page, annoyingly, but the discounts make wading through everything worth it. 
---