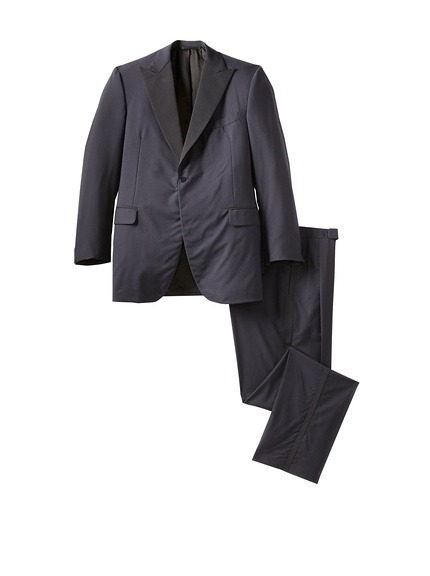 A surprise: today on the flash sale site MyHabit is the American luxury brand Oxxford. Oxxford's known for making maybe the finest ready-to-wear men's suits in the world. Their styling is very conservative American – think CEO, not Pitti Uomo.
There's some really nice stuff here – maybe the best being the tuxedos, which are absolutely classic and a great deal at $1200. They also have some solid navy and gray suits from their less-expensive 1220 line (which is still pretty expensive at retail). And some cotton pants for $79. Good deals all around.
You can find the sale here. If you don't already have a MyHabit account, sign up for one through our link here.
---