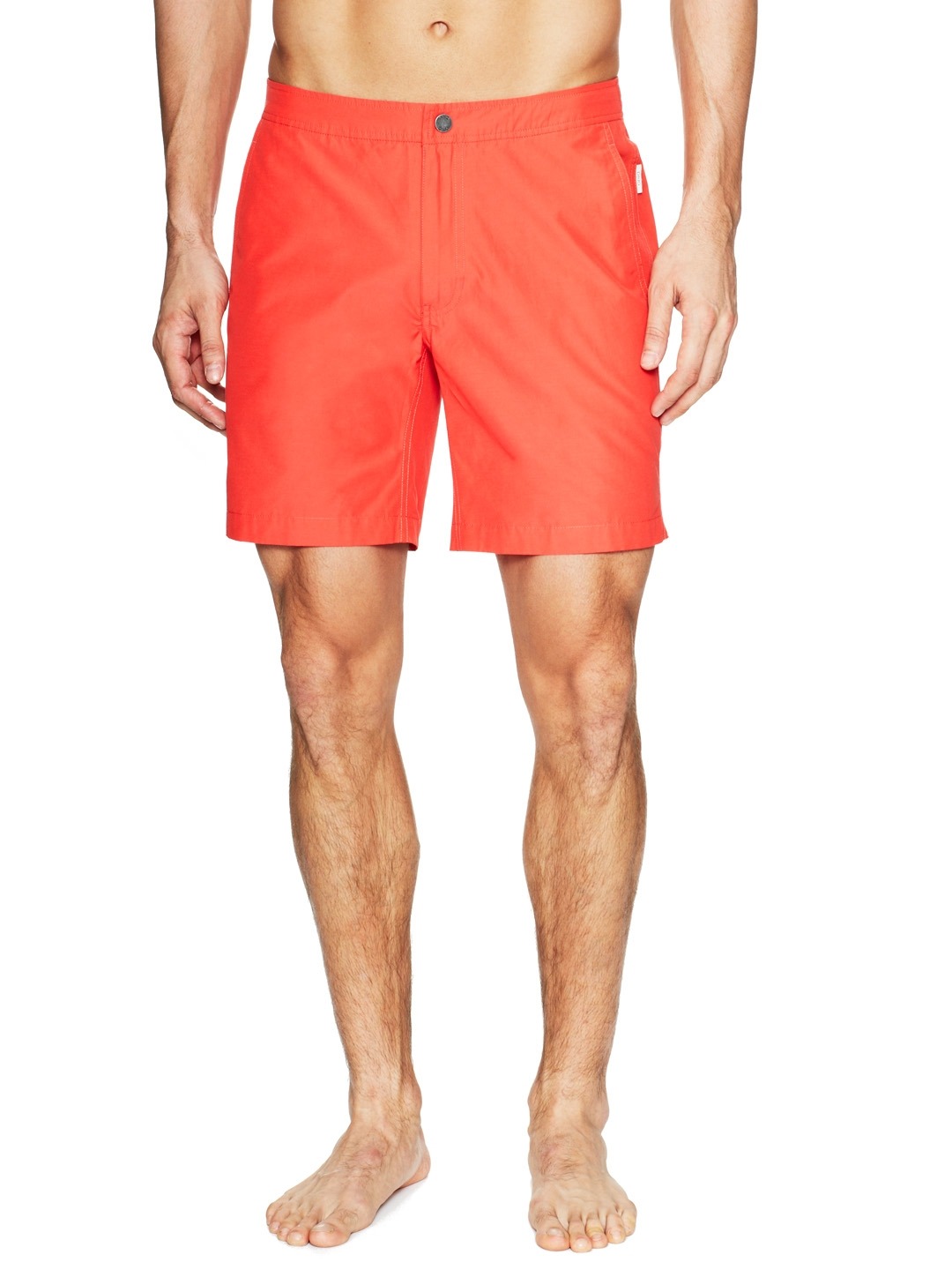 Gilt has Onia swim trunks on sale right now for prices as low as $49. I recently tried these out and they're really good. Mine are made from a cotton/ nylon blend, have a snap button closure, and come in the Calder 7.5" cut, which is trim and short enough to look like a regular pair of shorts. This means you can wear them easily to the pool or beach, but also pair them with a button-up shirt afterwards to go grab lunch with friends. The cut is flattering, the lining super soft, and the design very versatile. 
They also have swim shorts and boardshorts with an elasticized/ drawstring waist, in case you want something a bit more traditional.
I imagine everyone is on Gilt at this point, but if you're not, consider using our referral link so we get a small kickback. 
---