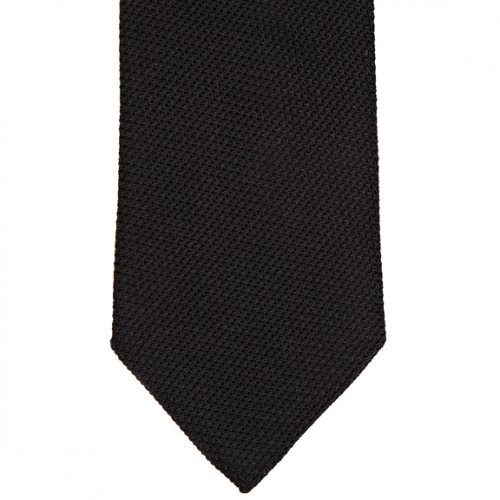 Linkson Jack is holding a sale on select men's accessories. 
Bespoke grenadine, linen, and repp ties have been discounted to "two for 

£100" (or ~$136 once you discount for European taxes). Just use the coupon code GRENLINREP.

Bespoke wool and wool-cashmere blend ties have also been 

discounted

 to "two for £144" (or ~$195 once you 

exclude European taxes). Use the coupon code WOOLCASH.

15% off anything in the gifts section with the coupon code GIFTS
The tie discounts are good for three-fold ties made in widths between 6 and 9.5 centimeters, and lengths between 136 and 164 centimeters. You can fiddle with some of the other customizable options, so long as they don't normally incur additional fees, and knock the price down even further if you refer-a-friend. Discount codes have to be used separately, so if you want to take advantage of multiple-deals, you'll have to put in different orders. 
Above are what I think would make excellent additions to any tie collection: a black grenadine to wear year-round with almost any kind of tailored clothing you can think of; a navy repp stripe to wear with sport coats; and two wool ties (one navy herringbone and one black/ white houndstooth) to wear in the fall and winter seasons. Add a black or navy knit tie, and a couple of spring/ summer options, and you'll have an excellent foundation for any tie wardrobe. 
---