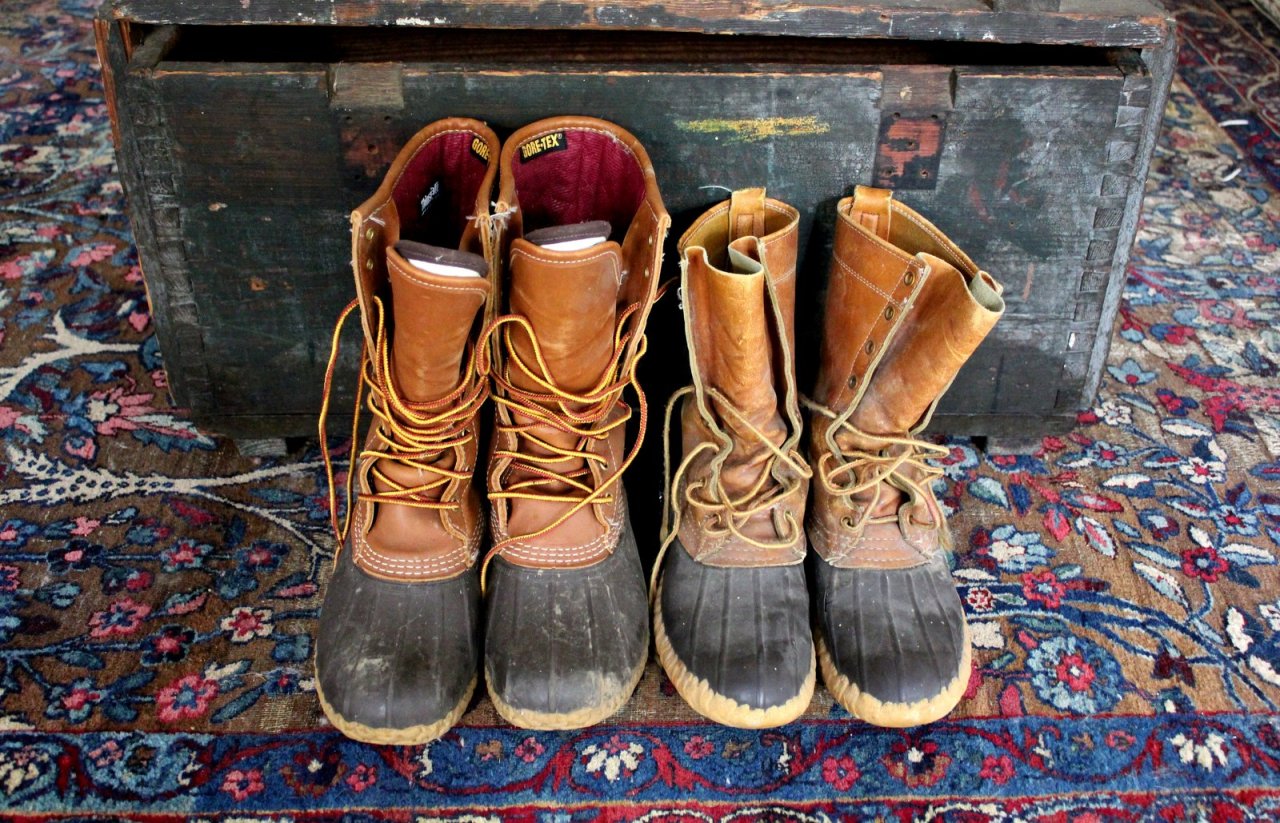 LL Bean occasionally holds sales, but they rarely include their duck boots. The shoes are just too popular. For the past few holiday seasons, they've even had backorders – sometimes as high as 100,000 pairs – which can take up to six months to fulfill. Those left out in the cold have to contend with eBay resellers who flip Bean boots for 2x retail. 
This week, however, they're holding a 20% off promotion and it surprisingly applies to their boots. To get the discount, just use the checkout code SAVE20. Shipping is free. 
Some things to consider if you're new to the style:
Height: Bean boots come in different heights, from slip-ons to towering 16″ hunting shoes. Most people opt for the 8″ model (which is what we'd recommend). It's tall enough to protect you from slushy roads, but also easy to lace-up. For friendlier damp weather, you can consider their gumshoes. 
Lining: Your standard pair of Bean boots is unlined, but if you want something you can wear below 30 degrees or so, you may want a lined pair. LL Bean makes them with Thinsulate, Thinsulate + GoreTex, and shearling (listed in order of warmth protection). Just note that some people report their lined boots feel a little too warm in non-freezing temperatures. 
Color and Material: LL Bean has different designs nowadays, but their most iconic is in tan leather (again, what we'd recommend picking up). If you want to give them a more vintage look, store them out on the back porch for about a year. Direct sunlight will lighten the color of the leather, giving the boots a sunwashed effect. 
Sizing: The standard advice is to go a full size down in the unlined version (or 1.5 sizes down if you wear half sizes), but to take your regular size for lined models. I don't have any experience with the latter, but can confirm that you'll want to go a full size down in the unlined boots – even if you plan on wearing thick socks. 
How to Wear: Bean boots go great with parkas, waxed cotton Barbours, duffle coats, and almost any kind of workwear (from standard Americana to quirkier Japanese reinterpretations). Wear them with jeans, chinos, and Shetland sweaters. They offer a lot more protection in the snow and rain than your standard pair of leather boots, but are easier to wear than Wellingtons. 
---