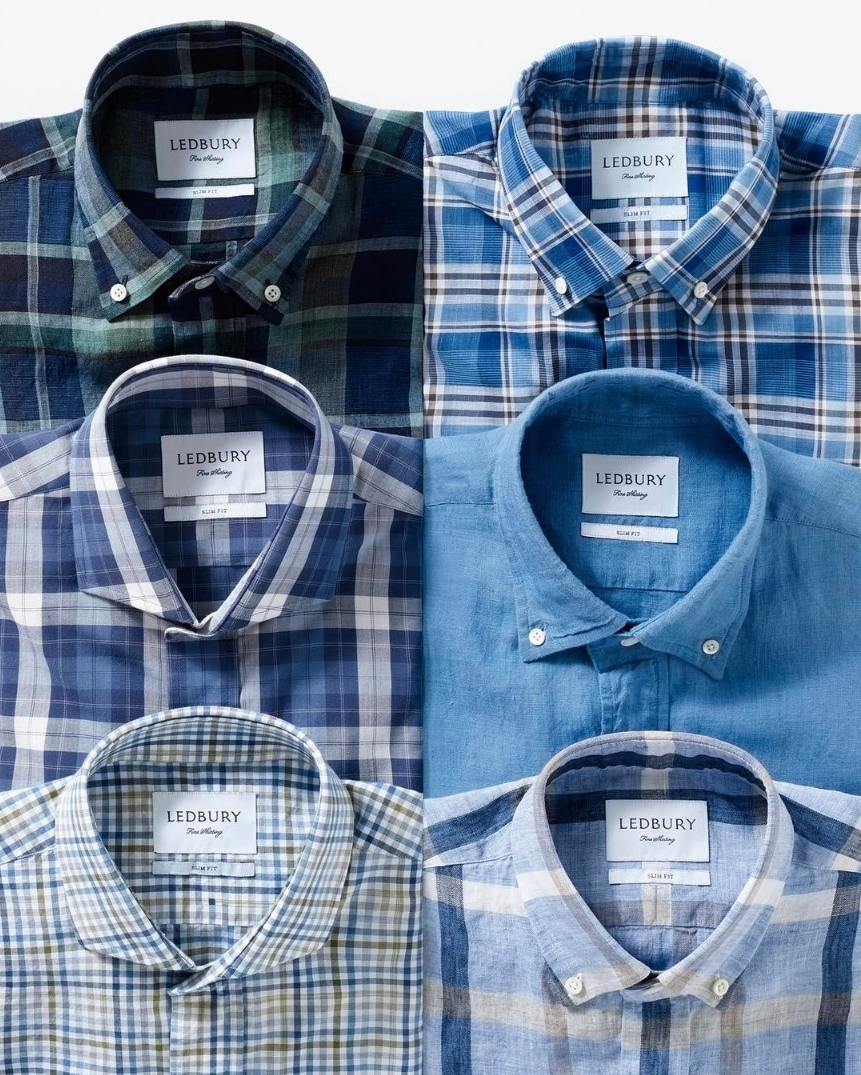 Ledbury is having a nice sale right now. Take an extra 20% off already-discounted prices in their sale section when you spend over $145. Use the code EXTRA20 at checkout. 
The company has everything from trousers to sport coats to ties, but their standouts are the shirts. Nothing gimmicky here, they just hit all the right notes – good fabrics, often sourced from top European mills, and shirts made with a collar that looks just as good with a tie as without. They come in two fits, classic and slim, with the slim option being a true slim and not skinny. 
They are admittedly a bit expensive at about $150 retail, although not out-of-step with comparable shirts. At the moment, however, they have tons of options in the sale section priced between $59 and $109. Knock another 20% off that, and you have shirts starting as low as $47.20 – less that what you'd pay at J. Crew, but for significantly better quality. Surprisingly, there are still a ton of sizes left, even in the better designs. 
Some options I like: a light blue, cross hatched linen; a French blue linen that would be good if you have lighter-colored sport coats; a staple light-blue OCBD (or other colors, if you prefer); and a slightly darker striped shirt that can dress down tailored jackets.
---